Back to Awards
Industrial Design Students Awarded 2016 Phil Hill Scholarships
Academy of Art University, in partnership with the Pebble Beach Company Foundation, has awarded 2016 Phil Hill Scholarships to two promising automotive design students attending the university's School of Industrial Design. The scholarships were presented to Samuel Diaz Romo, Jr., of La Verne, Calif.; and Utsav Shah of Surat, India, at an August 18 ceremony at the annual Pebble Beach Concours d'Elegance.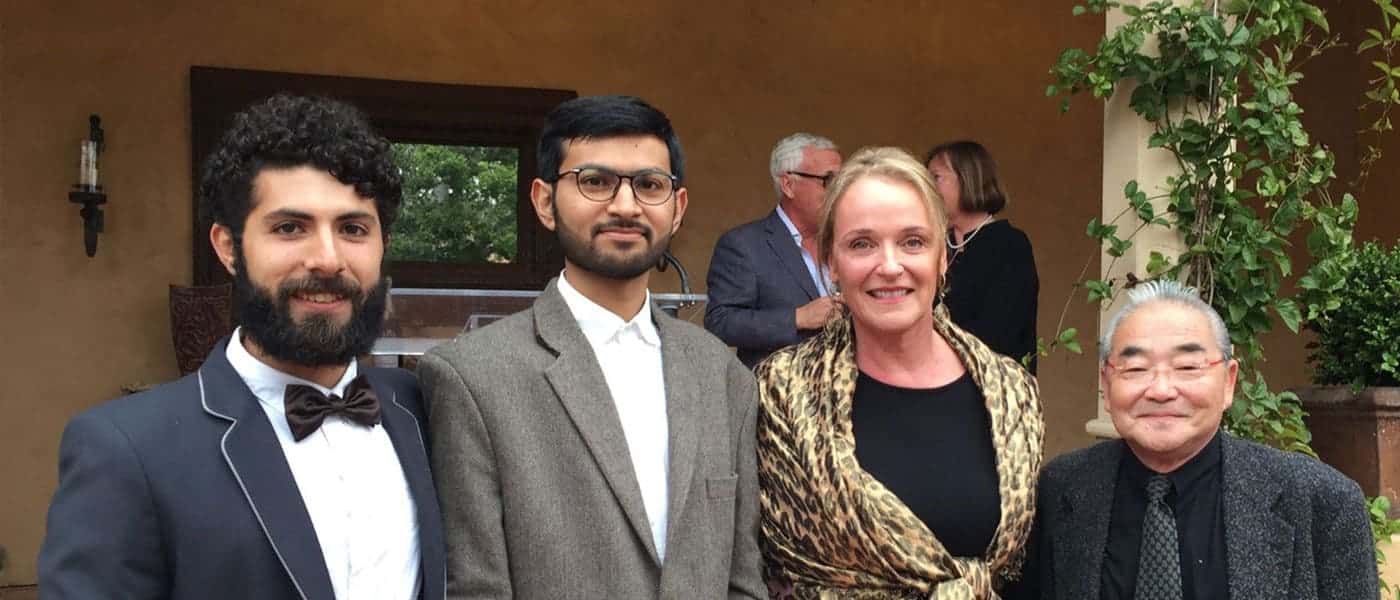 "There was no doubt in my mind that Samuel and Utsav would deliver an amazing concept." – Tom Matano, Executive Director, School of Industrial Design
The scholarships are named in honor of Phil Hill, the legendary Formula One driver and Pebble Beach Concours d'Elegance supporter. Pebble Beach Concours d'Elegance is one of the top collector car competitions in the world.
The two-year scholarships are valued at $50,000 each and will further the educational paths of this year's winners, both of whom will graduate in 2017 with BFA degrees with a concentration in Transportation Design, and an impressive industrial design portfolio to boot.
"Samuel and Utsav are really strong talents with a great future ahead of them," says Industrial Design Executive Director Tom Matano, an industry veteran who held design positions at Mazda, General Motors and BMW prior to joining the Academy.
Automobile design and restoration have long been a passion of Academy of Art University President Elisa Stephens. Her family's extensive rare car collection is showcased at Academy of Art University Automobile Museum in San Francisco and provides inspiration for design students wishing to study and draw vehicles dating to the early 1900s.
"The Academy is devoted to having the best auto design program in the world, and the Phil Hill Scholarships are part of the program's continued success. We're very proud of Samuel and Utsav," says Stephens.
Previous Phil Hill Scholarship recipients include Academy students Haman Ezzati and Ali Moosavi in 2014, and Jack Liu and Omead Dorandish in 2013.
The Pebble Beach Company Foundation Phil Hill Scholarships program was founded in 2009 and supports students pursuing degrees in fields related to Hill's many passions, including automobiles.
Samuel Diaz
Sam is a driven industrial designer with the passion to design for today's needs. Highly influenced by his active participation in the arts, music, and communities. His environment, and the natural world, feed a unique and creative background to his ideas.
Utsav Shah
Growing up in a small town in India, and helping his father work on cars in the garage, was the encouragement that helped him pursue his first degree in Automotive Engineering. "I have a great passion for automobiles and technologies" says Utsav. "I have always appreciated good designs in everyday items and I always tried to imagine how things can be better." Watching Chip Foose on TV with his uncle created the enthusiasm to be an automotive engineer and contribute to the future of this demanding industry.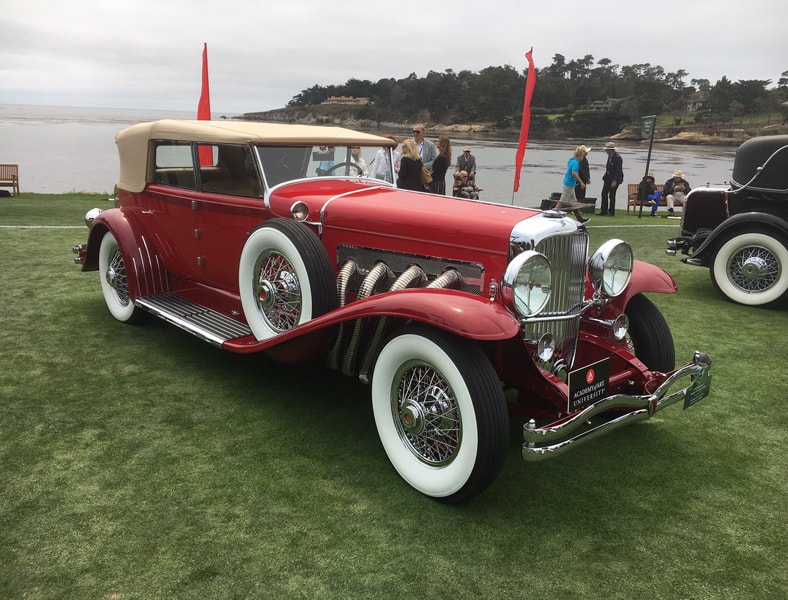 The Academy's Automobile Museum Collection
At this year's Pebble Beach Concours d'Elegance, the Academy Automobile Museum showed a 1930 Duesenberg Model J Convertible Sedan with Murphy coachwork, considered among the finest examples of American craftsmanship. The coachwork was produced in Pasadena, Calif.
Introduced in 1928 at the New York Auto Salon, the Duesenberg Model J became an instant superstar, considered by many to rival Rolls Royce in quality and prestige. Previous owners included Hollywood's MGM art director and set designer Cedric Gibbons, husband of movie star Dolores del Rio. The Duesenberg Model J had subsequent owners but remained in California throughout the decades. It was acquired by the Stephens family in 2012.
At the event, the Academy Museum's Duesenberg Model J took a prestigious third place in the "D" (for Duesenberg) class.