San Francisco's Letterman Digital Arts Center, which features works by Lawrence Noble, sculpture chair of the School of Fine Art at Academy of Art University, will be awarded the Henry Hering Memorial Medal for Art and Architecture in 2014. The award was announced January 6 by the National Sculpture Society in New York City.
The Hering Medal is granted for outstanding collaboration between an architect, property owner and sculptor in the distinguished use of sculpture in an architectural project. In addition to Lawrence Noble, honorees for the 2014 medal are the motion picture producer and director George Lucas and landscape architect Lawrence Halprin (posthumously).
The Letterman Center is located in San Francisco's Presidio and hosts works in bronze sculpted by Noble depicting Star Wars character Yoda, visual effects innovator Willis O'Brien, photography and motion studies pioneer Eadweard Muybridge, and television engineer and inventor Philo Farnsworth. Noble is a Fellow of the National Sculpture Society.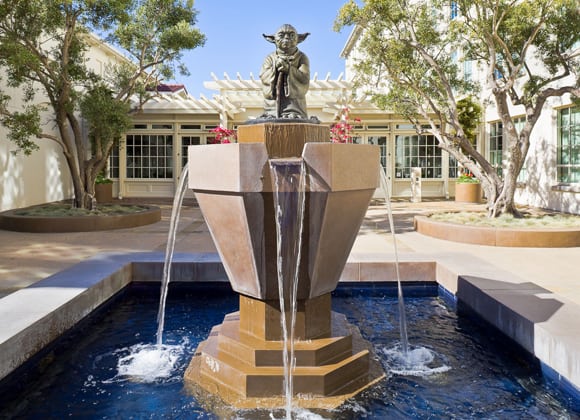 "The sculpture of Yoda evolved from both a love of the character and a recognition that he is an American icon," says Noble. "It has been delightful to see the Yoda Fountain attain 'iconic status' as well."
Noble is quick to credit Lucas for his important role in the development of the Letterman Center and its sculptures. "He held a vision of what the entire area should visually embrace, allowing us to contribute our expertise in the creative process. In retrospect, I would have to say that it was truly rewarding to be involved in such a fluid experience, where fellow professionals were not afraid to modify or change their initial ideas in order to accommodate a more rewarding final result.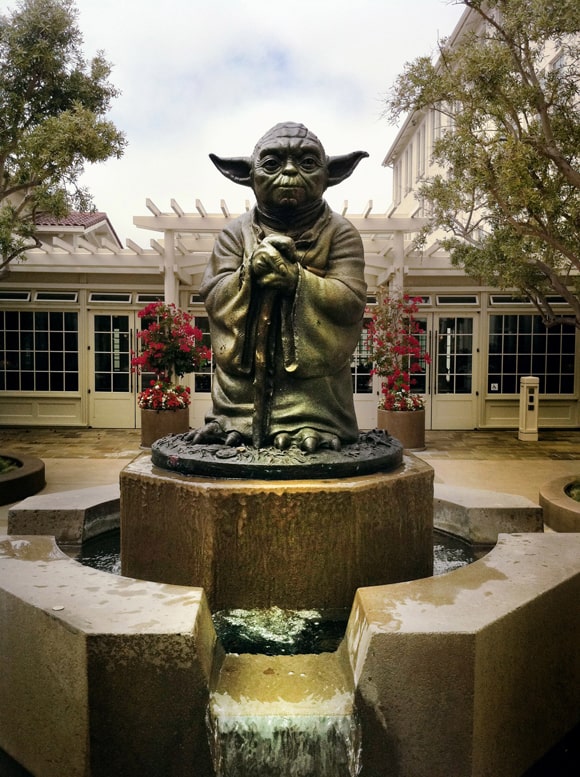 "The positive results are in part a reflection of the enormous respect proffered by George Lucas and his creative team."
Presentation of the Henry Hering Medal took place June 6, 2014, in New York City.