The second half of February saw just as much college athletics action for our ART U athletes as it did in the first half, making the month a certainly fulfilled one.
Baseball
Academy of Art baseball is 7-0 after sweeping HNU in back-to-back doubleheaders.
The first game featured a 16-4 blowout, topped off with five multi-run rallies. Meanwhile, the second game on February 16 started off with a 5-1 deficit for the team, but ultimately, they rallied back to secure a 6-5 win.
The following day, February 17, the Urban Knights scored another victory, 8-4, with consecutive two-run innings in the eighth and ninth.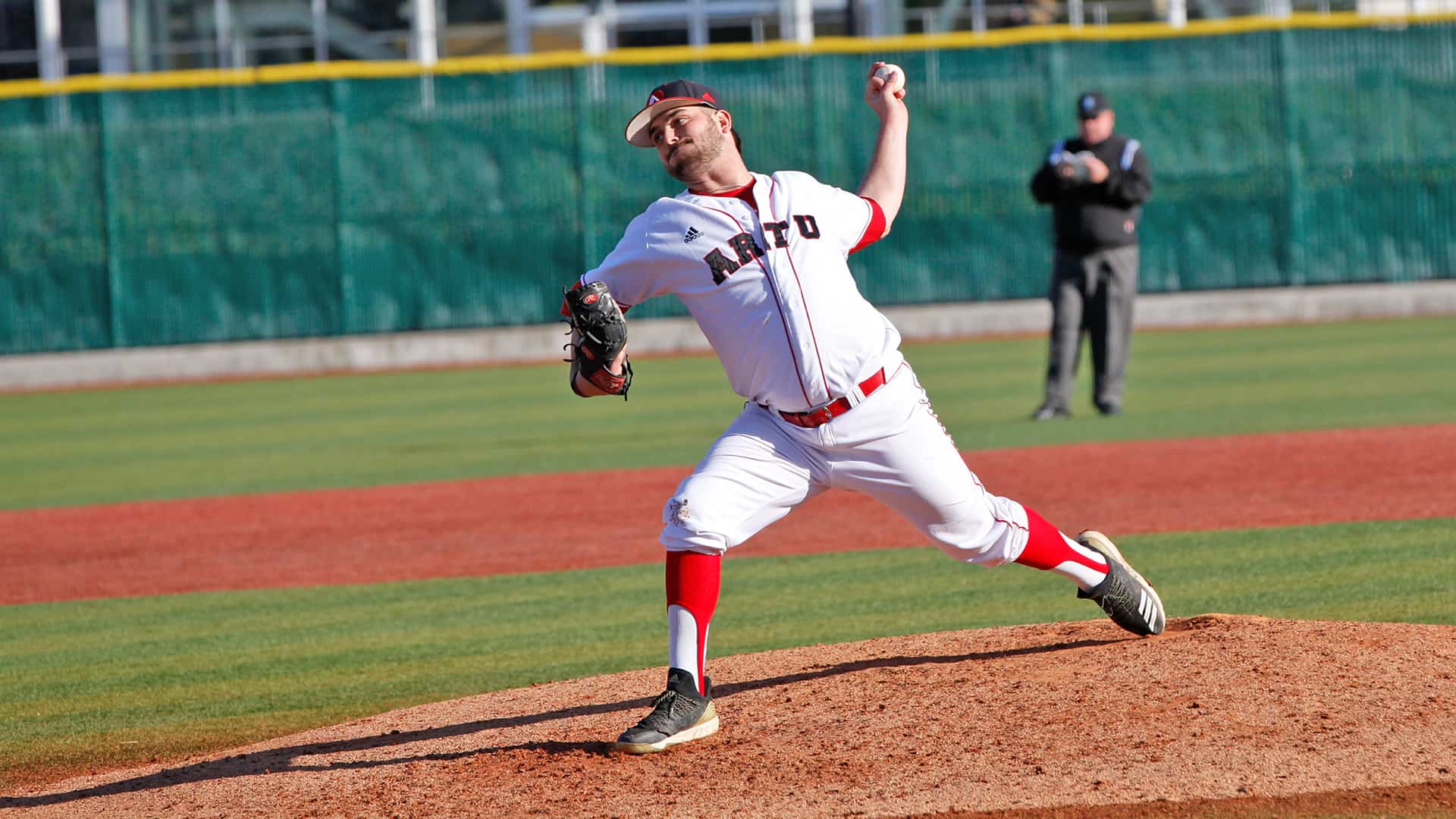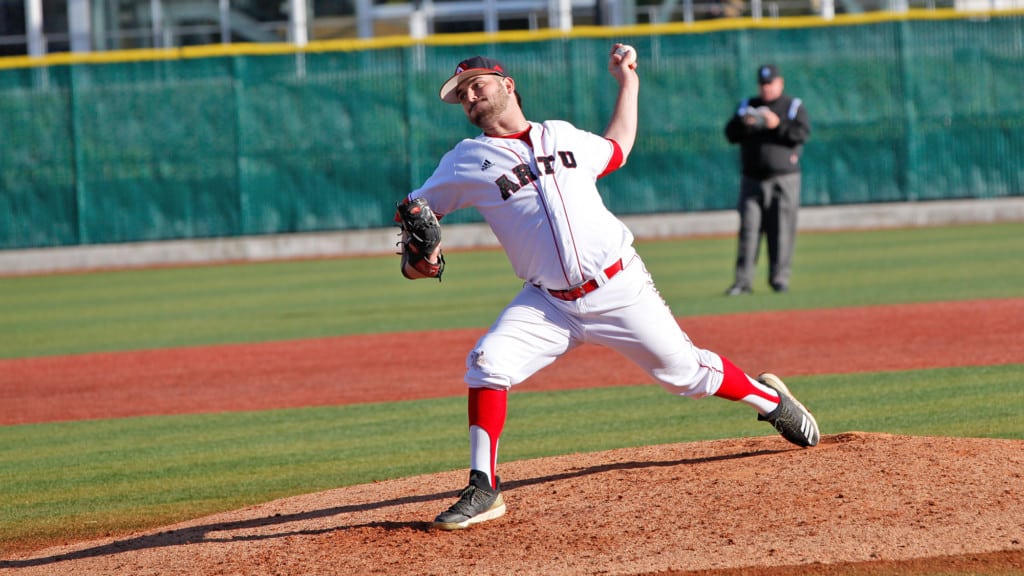 Softball
The softball team only saw action on the Pacific West Conference field after three weeks on February 23, but they definitely did not waste any time.
The team scored a major two-game sweep of Notre Dame de Namur, with sophomore catcher Lauryn Henderson's homers in both games as the Urban Knights won over NDNU 5-0 before rallying in four different innings to secure a 9-4 victory in the finale at Notre Dame High School. Junior pitcher Hannah Rose Balke also showed a strong 1-2 performance.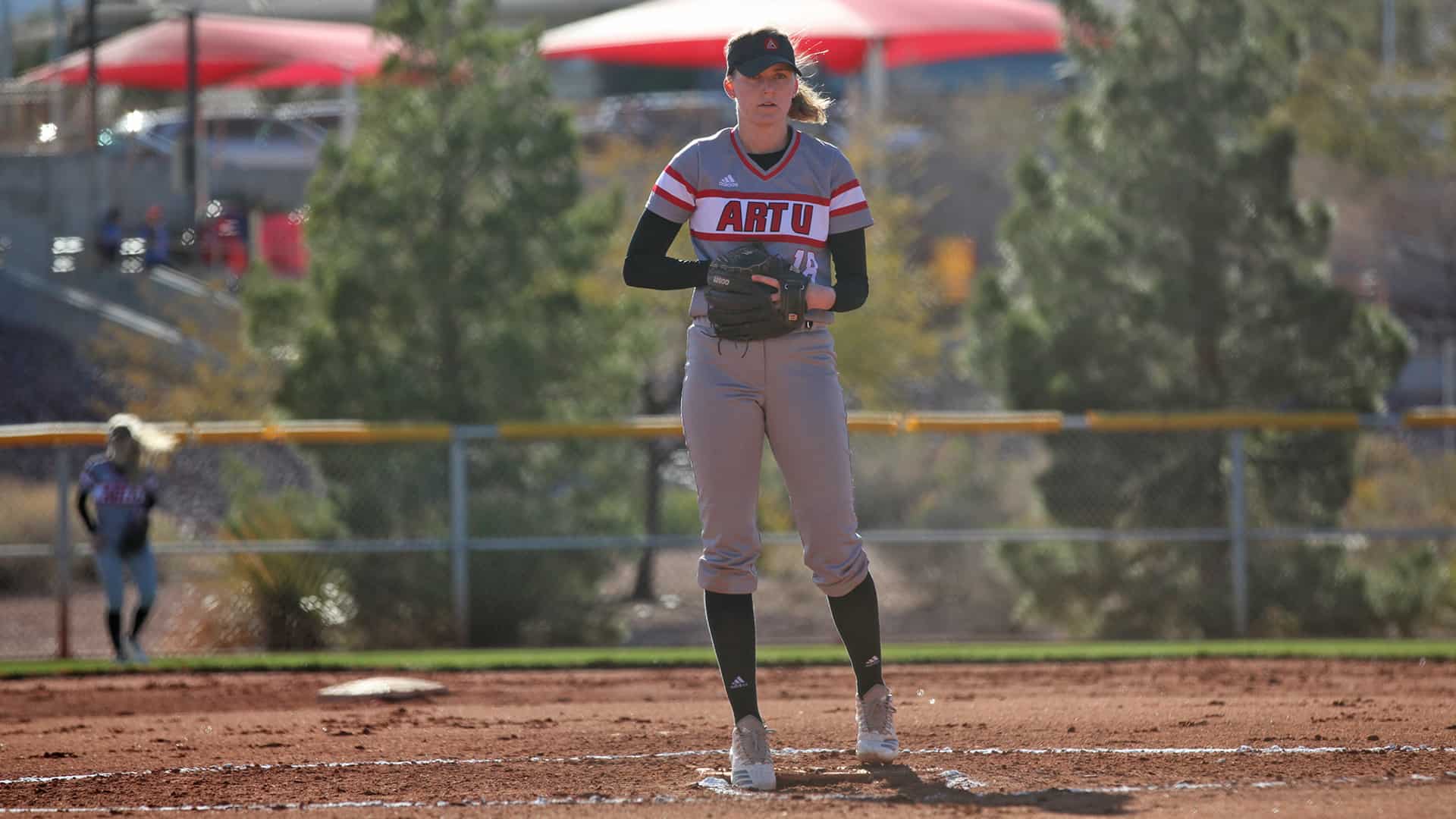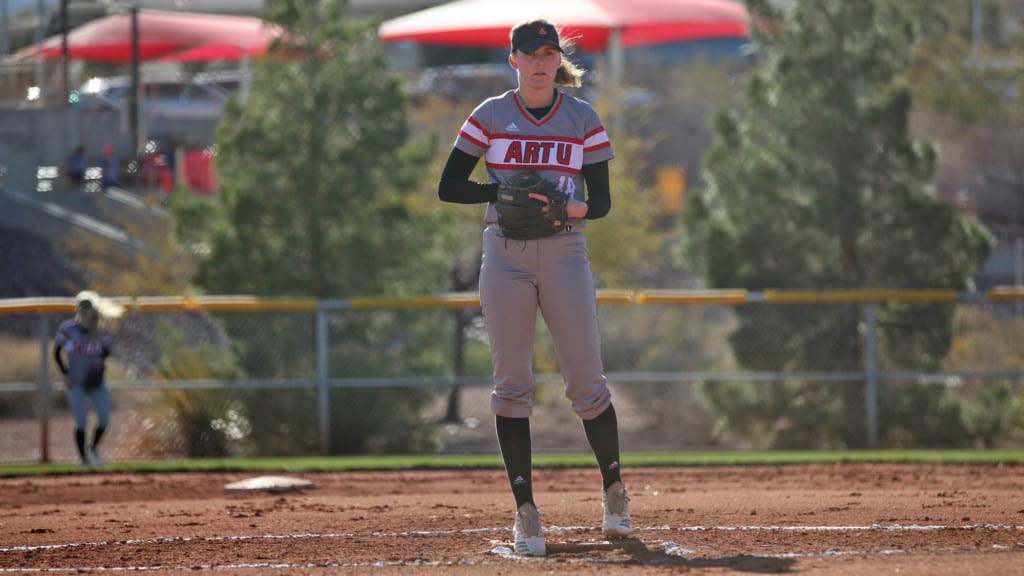 Basketball
Not about to be left behind, the Men's Basketball Team also had their fill of action that same weekend, taking down cross-town rival Holy Names in a 77-71 win. This game also featured a whopping season-high 28 free throws made, with a perfect 10/10 scoring from senior guard Cobe Williams as cherry on top.
Meanwhile, junior forward Andrija "Dre" Blatancic also earned team-high 18 points, helping the team outscore the Holy Names Hawks 42-16, inside the paint.
Over at the Women's Basketball Team, the ladies also had their own bit of excitement as they narrowly beat Holy Names 60-67 with a thrilling buzzer beater.
Freshman guard Chanel Stuart made for big presence in the game when she—with only two seconds left in regulation of a tie game—rose from beyond the arc and launched the basketball. Her efforts, including all of her 19 points in this game, are being duly recognized, with Stuart already earning her second PacWest Freshman of the Week honor.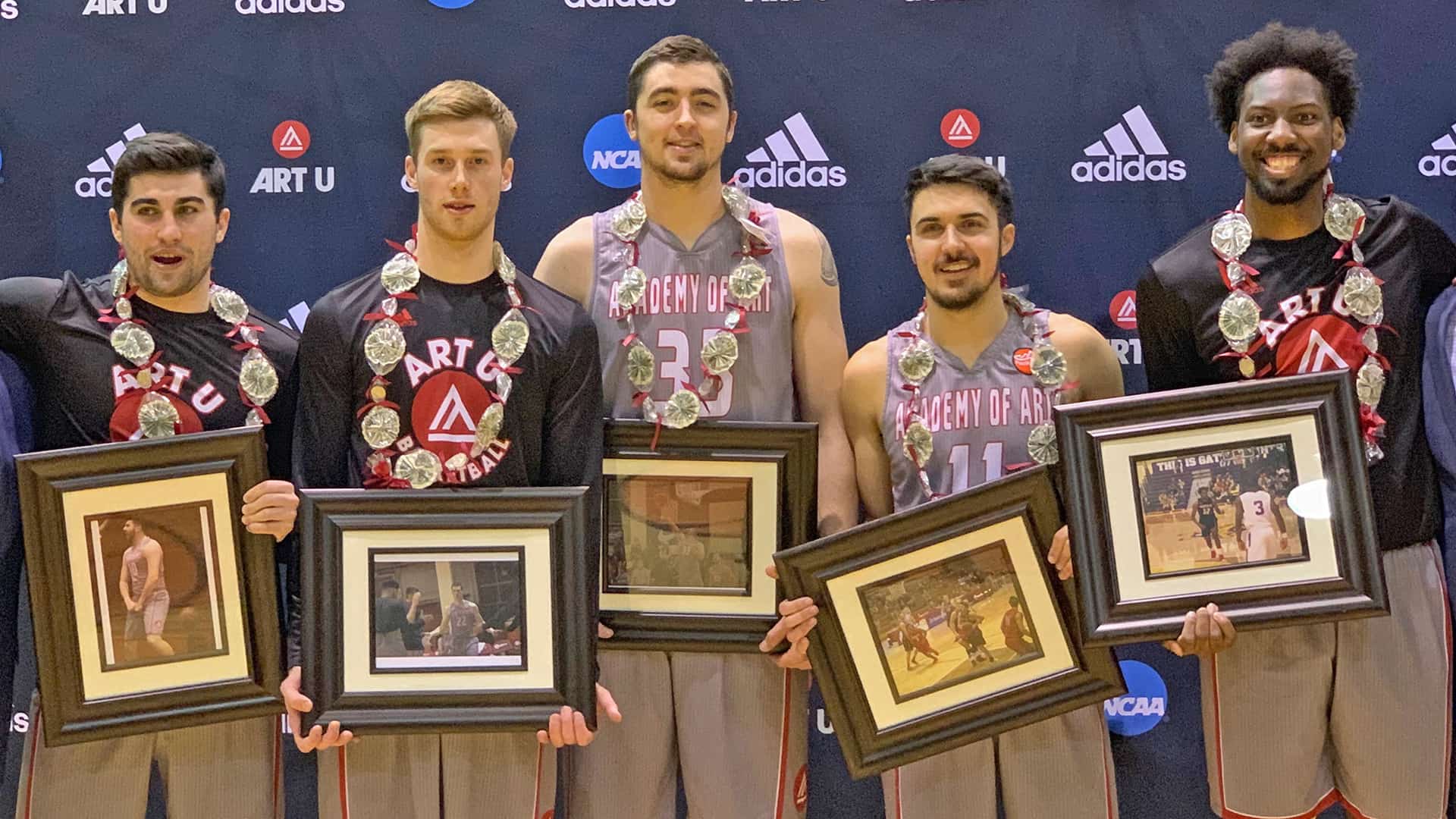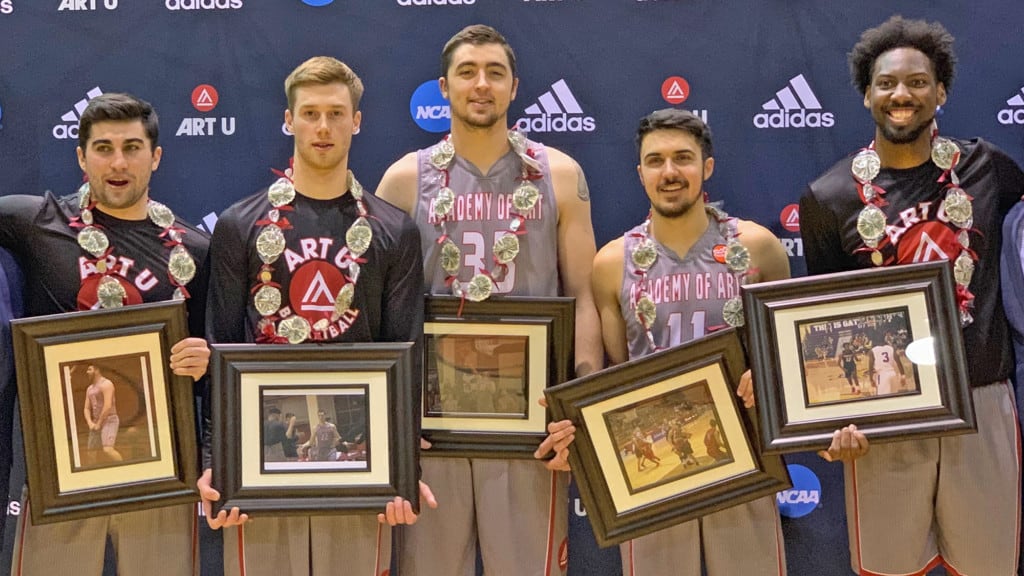 Five ART U men's basketball seniors were also honored before the final game of the year at Kezar Pavilion on Senior Night, February 22. Brenden Otero, Cameron Niven, Cole Morgan, Kiel Long, and Cobe Williams received thanks and recognition from the ART U community for their hard work and dedication to the program.
There's no better way to send them off, too, in their final home game as seniors than with a 61-48 win.
Tennis
After experiencing some postponements in their game schedule due to inclement weather, the ART U women's tennis team finally had their day in the sun and made the most out of it.
Sonoma State definitely caught that spring in the ART U team's steps as the Urban Knights scored a 5-2 win in their Rohnert Park face-off. The Urban Knights also won doubles and earned top three singles positions.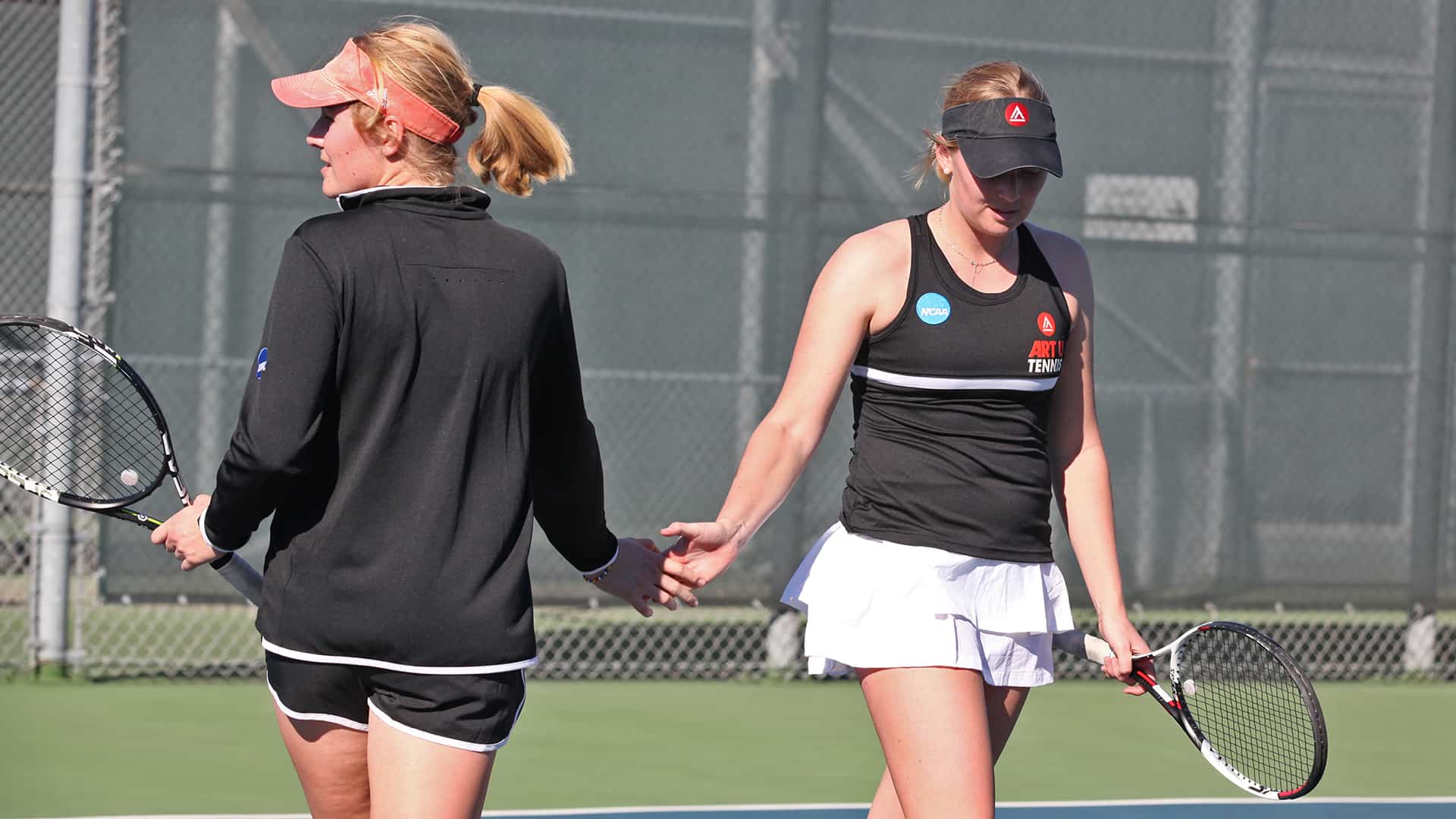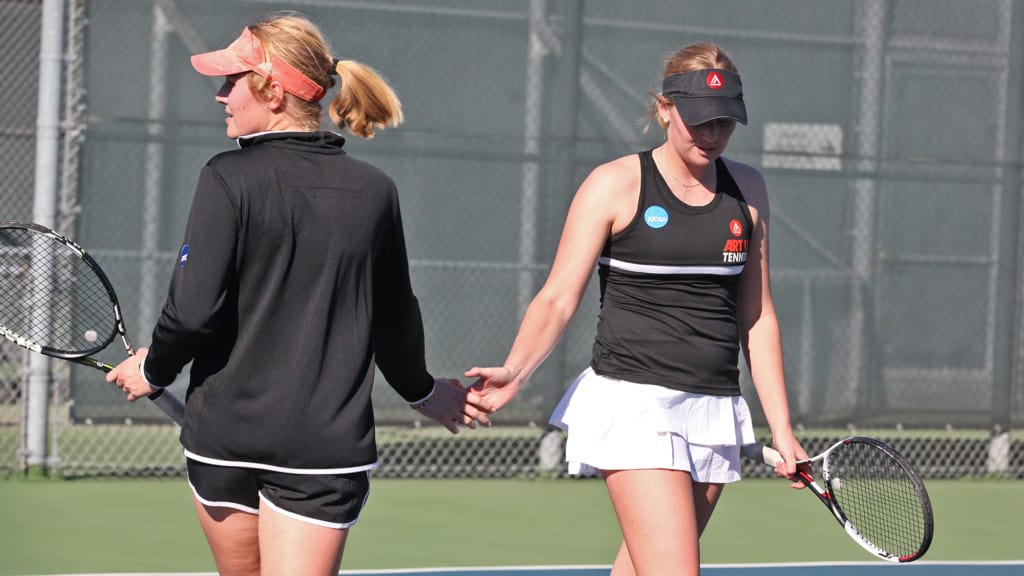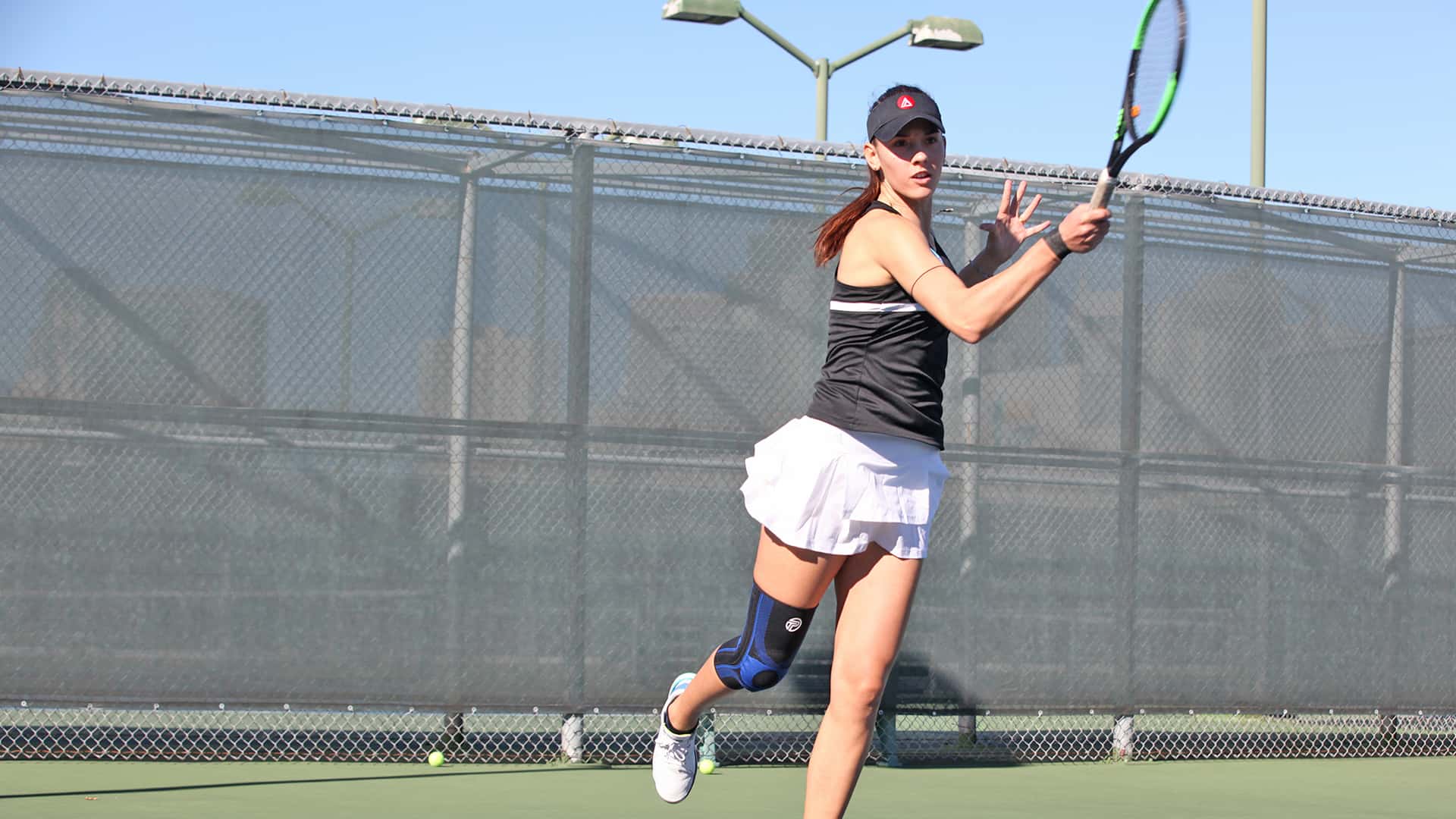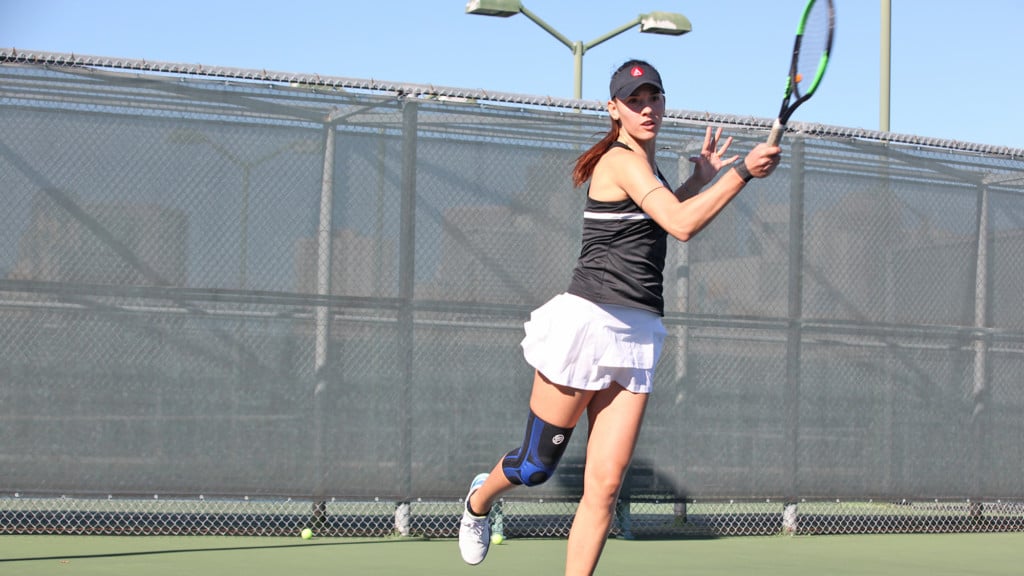 The following week, ART U women's tennis came back happy from a road trip to Southern California with a 7-0 victory over Concordia, and a 6-1 win against Cal State Los Angeles.
Golf
Women's golf sophomore Iveta Posledni also had a huge week this latter half of the month as she earned her first PacWest Golfer of the Week award. This on top of her back-to-back career-best rounds (73, 72) and a second-place finish at the Mikuni Sushi Shootout.
Track & Field
February 24 was a big day for Academy of Art Track & Field as they showed up at the Boston University Last Chance Meet Track & Tennis Center for lifetime-bests, program records, nationally-significant times, and even one NCAA division II all-time top 10 mark.
In the men's 4x400m relay, the Urban Knights set the sixth-fastest time ever run by a DII team (3:10.07).
Meanwhile, Academy of Art superstar Mobolade Ajomale set another fastest time record of 20.80 in DII, this time in the 200m. This makes another Nationals automatic qualifier for Ajomale.