What does it take to be a successful professional artist? Academy of Art University's Creative Mind Podcast seeks to answer this very question, and more, in its weekly episodes.
Since its first episode in early 2020, Creative Mind has been delivering top-notch art and design discourses. A wide and diverse range of guests—faculty members, successful alumni, industry bigwigs—have graced the show, eager to impart their experiences and wisdom on the art and design industry.
Creative Mind recently hit its 50th episode, a milestone which certainly is just the first among many others to come. It also recently won the 2021 Award of Excellence from The Communicator Awards for the Individual Episodes–Educational Institution Category.
It Takes One to Know One
For producer and host Bobby Brill, it's not just about constantly practicing and putting in the work for your art. The other part of the equation entails taking the time to learn from other artists as well, those who are living the life and walking the talk.
He would know. After all, he is a working artist himself, being an internationally published author, photographer, and video director with over 20 years of experience producing award-winning content.
After spending eight years working in China, where he authored three books on art and culture, he returned to the US and began working for Academy of Art University, where he now holds the role of Production Manager for the Online Video department, which is responsible for the video resources used in the Academy's online education program, among others.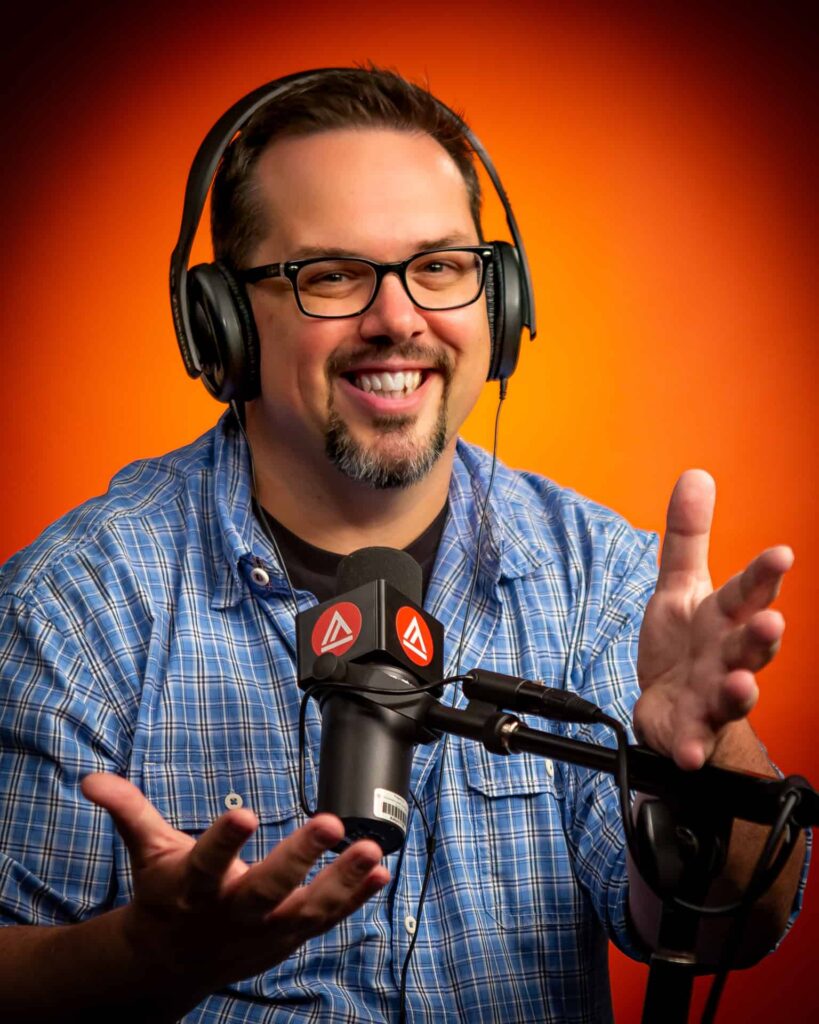 It was through this role that he got to work closely with Academy faculty and alumni, which sparked the idea to produce a show that would serve as a platform for industry practitioners and experts to share their wisdom.
On A Mission to Educate
For Bobby, creating the podcast was more than just another task on his plate. In a certain sense, it was a kind of public service, specifically for those who would like to get into the field of art and design but may have reservations about its practicality and viability as a life-long career.
He knows about it all too well: the "starving artist" trope, antiquated as it is, still persists to this day. Creatives are being discouraged from pursuing a path in art and design because popular opinion says it's not a viable and sustainable way of making a living.
And yet, here he is, walking through the halls of the Academy, seeing for himself, day to day, how the comprehensive programs and curricula are giving students the tools to get real jobs in the art and design industry—viable, sustainable, and, most importantly, fulfilling creative jobs.
This truth must be told; Creative Mind was created to help spread the word.
To accomplish this task, the show does two things: first, Bobby talks to "really cool artists" to "get the right advice from the right people to help your career flourish." Second, the show helps students and their support systems—parents, relatives, the people helping pay for your education—to understand what an art school education looks like.
Objective 1: Talk to "Really Cool Artists"
Fortunately, according to Bobby, it's been easy to "grab just about anyone" to guest on the show because the Academy itself is already filled with instructors and faculty that fit the "really cool artists" profile requirement.
By "really cool," he means artists and designers that are actively pursuing their craft in their respective industries, with some of them also taking the time to teach young, aspiring creatives, like the Academy's students.
There's Chuck Pyle, for example, Chair Emeritus of the School of Illustration, who's quite literally "illustrated everything," in his more than 50 years of illustration career. "I had the opportunity to work with Chuck Pyle on a class," Bobby started to recount, "and I went home after meeting him, and we had books on our bookshelves that he's done the cover design for."
Needless to say, he was all but short of being starstruck. "This is somebody that I've actually had in my house even before I knew he was here at the Academy. And so, having the opportunity to talk to a department head, somebody who's got more than 50 years in the illustration business, who's gotten more stories from last week than anybody has in their entire lifetime, that's somebody we want to talk to because he's going to know all the ins and outs and give the greatest advice you could possibly want."
And then there's Antonio Borja, director of the School of Industrial Design, who also happens to be an Academy alum. It's mostly thanks to him that the creation of an interdisciplinary collaborative program is possible, which gives students from his school, as well as others like Interaction & UI/UX Design, Graphic Design, Fashion, and Interior Architecture the opportunity to work with renowned industry giants like NASA, Samsung, Audi, General Motors, and Jaguar, to name only a few.
The impressive guest list extends beyond the Academy walls. Charmaine Chan of Industrial Light & Magic (ILM), for example, works on the virtual sets of the Mandalorian. In Creative Mind Episode 37, she talks about what it takes to work as a VFX artist, where the future of virtual sets are headed, as well as how to make the most out of working as a compositor.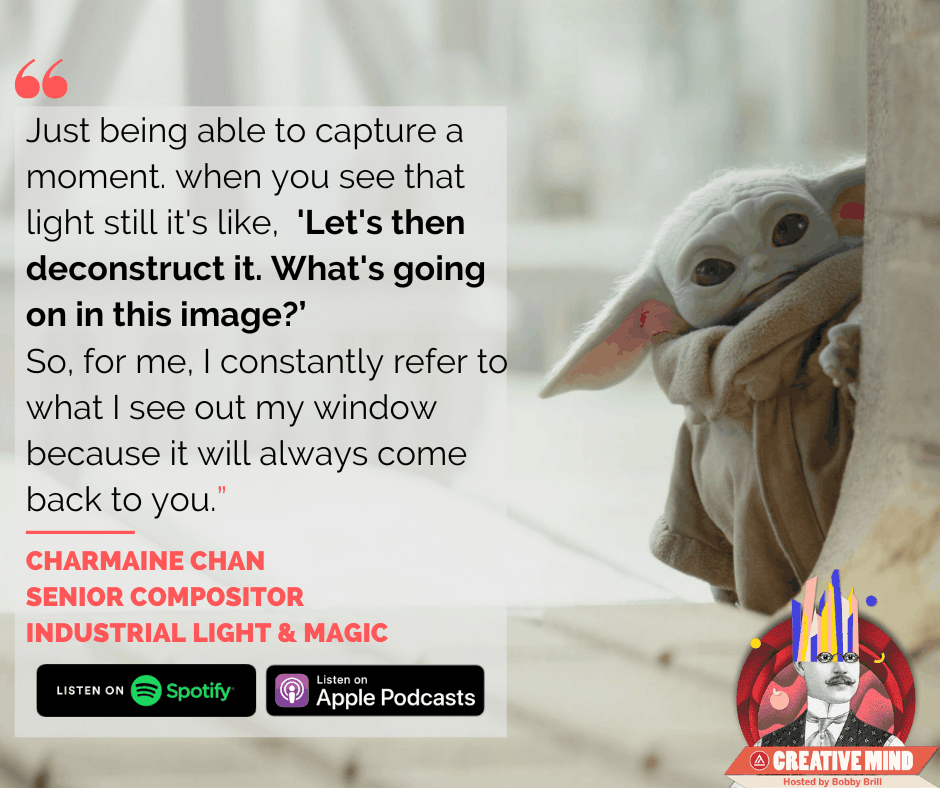 Objective 2: Answering the Tough, Practical Questions
Can living as a working artist work? The Creative Mind Podcast acknowledges the importance of this question, and recognizes how there may not be enough reassuring answers for it—ironic, considering how this, essentially, is the biggest concern not only of the artists themselves, but also their support system (family, friends, guardians, etc.).
In Episode 33, Bobby sat down with Craig Nelson, Executive Director of Painting & Printmaking at the School of Fine Art, and quintessential working artist. One of the first questions he asked, "in a kind of a cynical, almost confrontational way," as Bobby himself put it, was, "How do you make a living as an artist?"
"It was a loaded question, first of all," Bobby recalls Craig as saying, "in the sense that you have to figure this out on your own."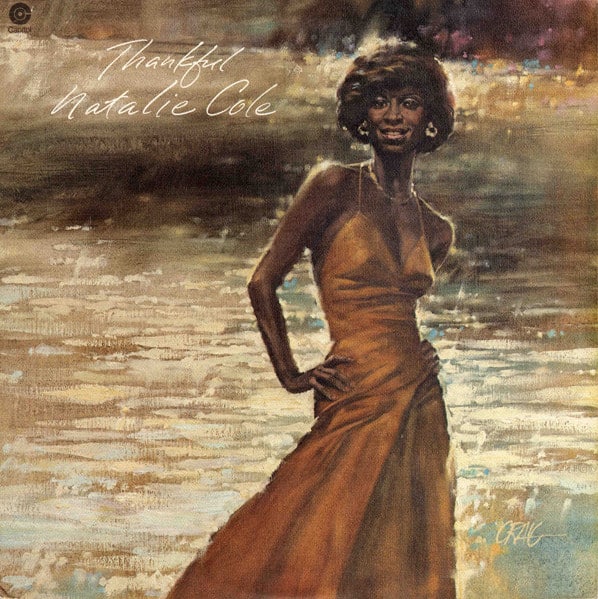 "If you're a painter, do you want to be in New York galleries or London galleries with big giant shows, making hundreds and thousands of dollars a painting? You can do that," was Craig's response.
"Do you envision yourself having a good living, affording a nice family, a nice home, taking vacations and doing that [throughout], or is it important for you to have other artists look at your work, value what you do, and go 'You're an artist like us'?" For Craig, that's viable too.
"It was an interesting way of putting it in that you have to decide what you want to be as an artist," mused Bobby, reflecting on Craig's words. "But more importantly, there are a lot of paths to being a happy and successful working artist."
Finding Your Creative Voice as a Working Artist
This sentiment was also echoed by Reis O'Brien, podcast guest for Episode 50, and Creative Director for Funko.
"Find your own voice and don't care. Not in a cavalier way, you know, but don't sweat it if a lot of people don't get it. Enjoy the rejection letters, it means you're on the right path, in a sense. As long as your voice is true, your true voice will one day, I honestly believe, be seen by the right people.
"And the payoff is astronomical. And I don't mean just like your paycheck. I mean, your emotional payoff, the creative satisfaction. If you stay true to yourself and find your voice and stick to your guns, you'll be fine."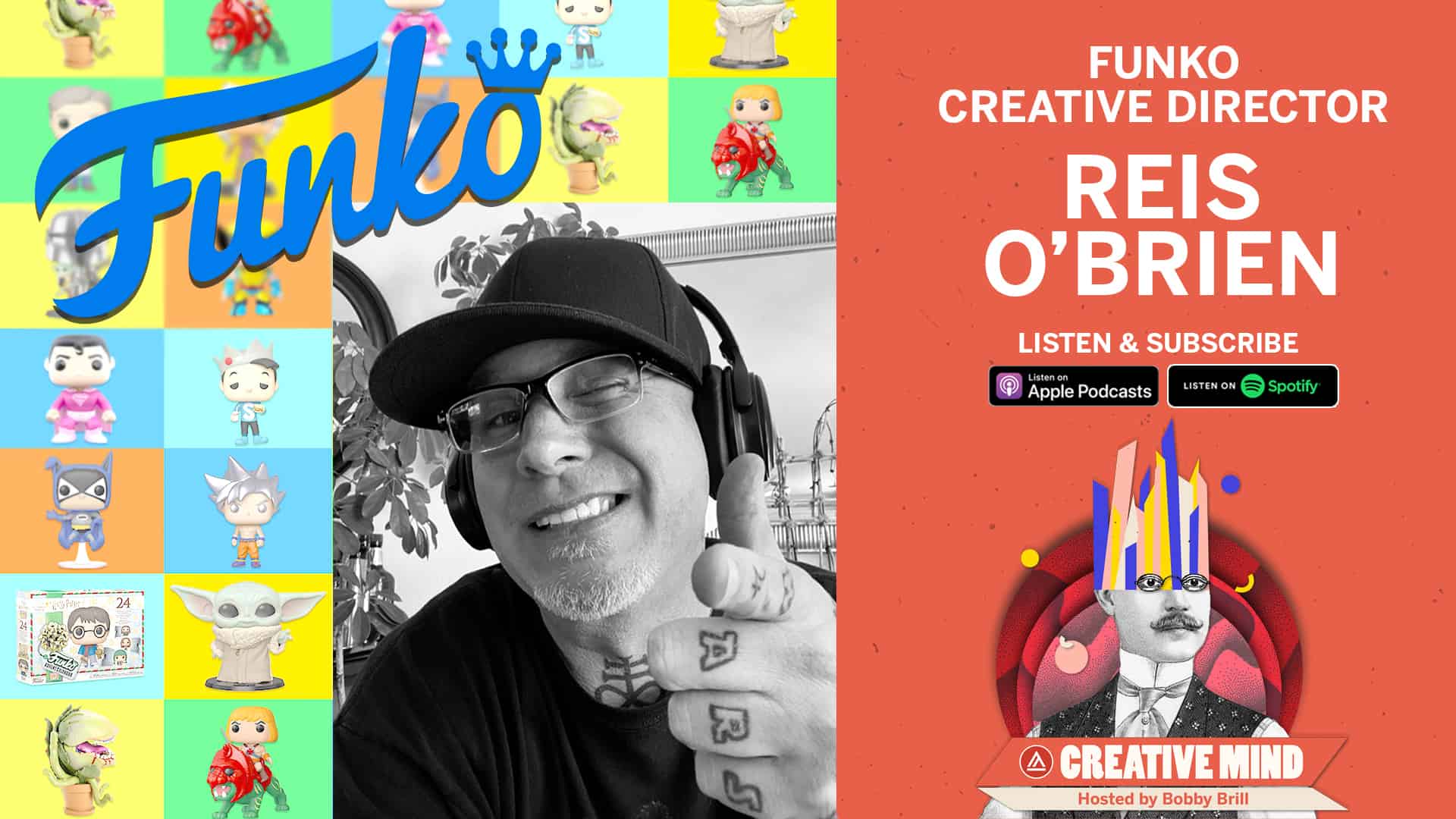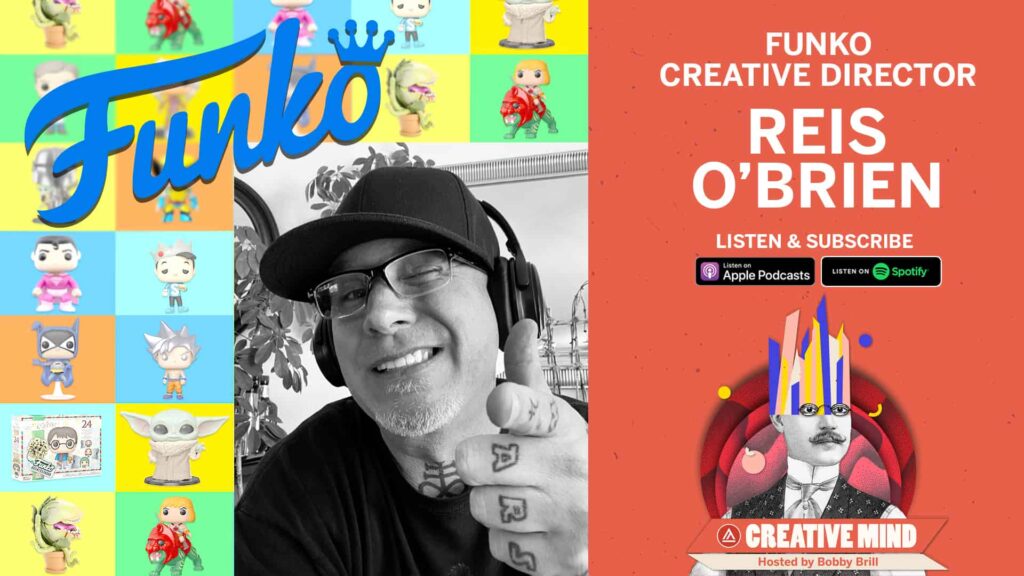 How Finding Your Creative Voice Helps You Find A Career
Interestingly, all this talk about finding your own voice and determining what kind of artist you want to be seems to be weaving all throughout the Creative Mind series.
This theme was also touched upon in Episode 24, featuring Taylor Norman, editor for children's books publication, Chronicle Books. It wasn't just any typical episode, because this is the episode that won The Communicator Awards for Creative Mind.
The question, "Where do you personally find [illustrators]?' seemed simple enough. The answer given, however, was a lot more nuanced and insightful than expected:
"The place I find [illustrators] the most is the same place I send everybody else: I'm watching books that come out. Most of my favorite illustrators, I see their work on another picture book… so when I'm reading picture books now, I'm constantly tracking the illustrator, and the author too, of course."
This rather seems like a chicken-egg problem, though. Because from what Taylor said, an illustrator would have to be already published before they can even get on the publisher's radar.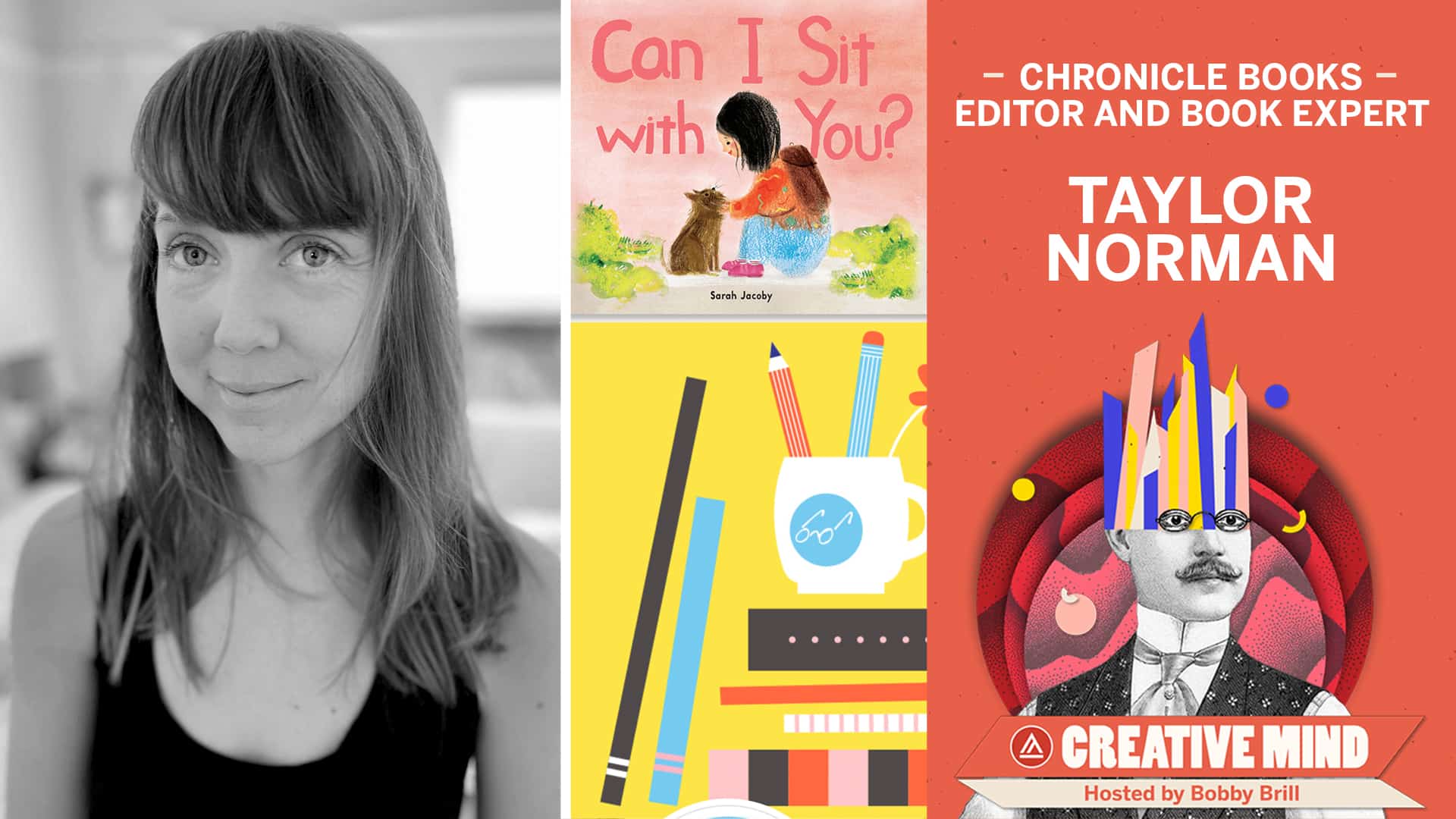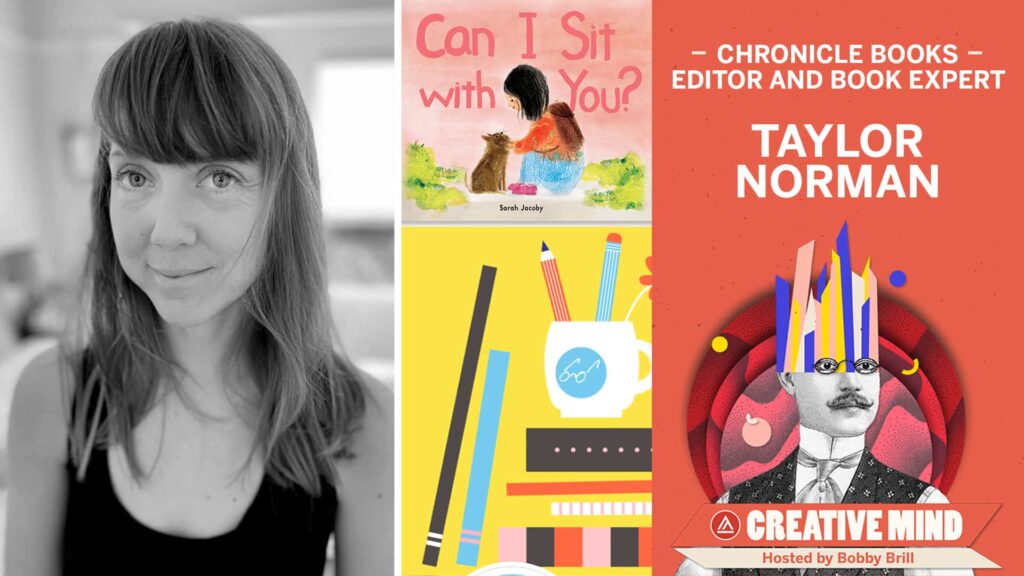 For a fresh graduate who's still only starting to look for an opening in their career, still working on building a solid professional experience, this does not sound encouraging at all. But then again, Taylor clarifies that this is only one way for her to find illustrators to potentially work with. Her other source of recruits: Instagram.
"Most illustrators will have an Instagram and also a portfolio on their website. And the difference between their portfolio and their Instagram," she goes on to observe, "can sometimes be so considerable that I'll go on their portfolio and say, 'Man, I don't know, this all looks like they have been created for a client,' or they'll be following some prompt, or they'll be following a theme, and you won't see a lot of inspiration."
"But then, when you go over their Instagram and you see their sketches, or something that they just jotted down on the subway, that's where you see their real artistic self really come out. So following people on Instagram is a great way to learn how they actually do art."

Taylor Norman, Chronicle Books Publisher, Creative Mind Podcast Episode 24
So Does Art School Work?
"You're always in the questioning mode of, 'Will this help me get a job?'" says Bobby. "According to all the alumni we've talked to, yes. They have learned the skills that get them moving to the next level of their career [from the Academy]."
He then cites students creating fully playable games–such as those showcased at this year's Spring Show–and doing actual animation and VFX work for films screening in movie theatres and streaming online, thanks to the School of Animation's StudioX program, for example. "That's absolutely amazing that they're having real-world experiences right away," he gushed.
"The industrial design students are doing these collaboration classes with Audi, and Subaru, and NASA–who works with NASA when you're in college? I mean, this is amazing! So actually, hearing that the students are living their dreams or living their career dreams while they're in school is great."
Heeding the Best Advice
Ultimately, the Creative Mind podcast is meant to encourage budding artists and designers to pursue their creative passions, regardless of overwhelming fears from themselves and concerns from people close to them. The guests share their wisdom and experience, and serve as living examples of what life is like as a working artist.
The Creative Mind podcast strives to give valuable, practical tips and advice for those who have yet to find a clear path in art and design.
For example, Lori Beck, ILM's senior recruiter, says it's all about making your intentions clear during the hiring process. Fill up the resume as accurately as possible, and if there are more things you would like to discuss but don't have the space for in the resume, put it in the cover letter.
"You have to tell me exactly what you want, or else you go in the 'I don't know' pile, because I don't know what you want to do. I don't know what you're passionate about. I don't know what you're interested in, which is what we're trying to figure out.
Do you know what you're interested in and what you really want to do right now? Then I can help you; you have to help me help you. So the more information you can give me, and a resume is a way of telling your story, that's how you stand out."
Kim Ferrari, lead animator for Khan Academy Kids, meanwhile, shares her advice on diving into your passions in Episode 30: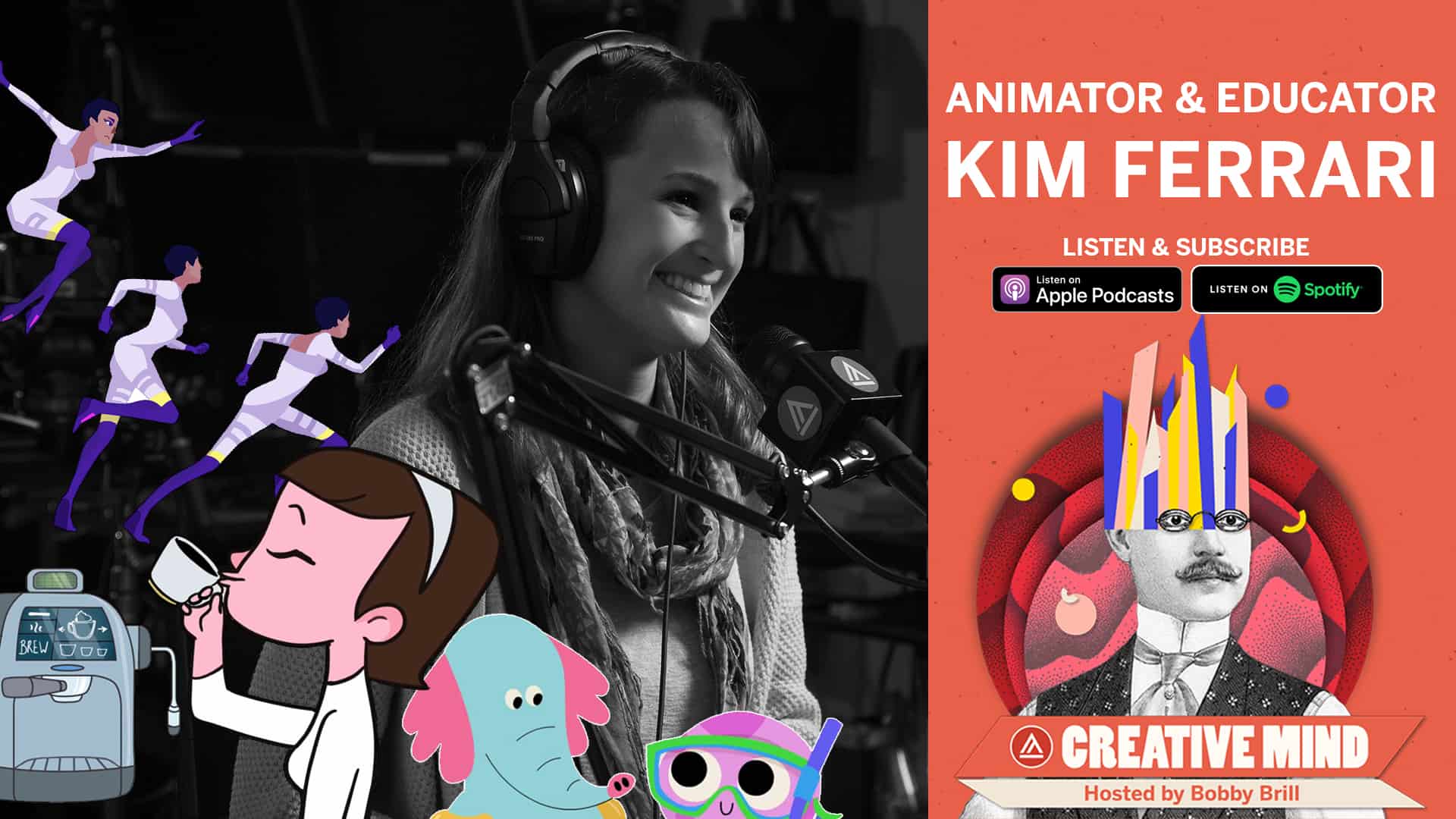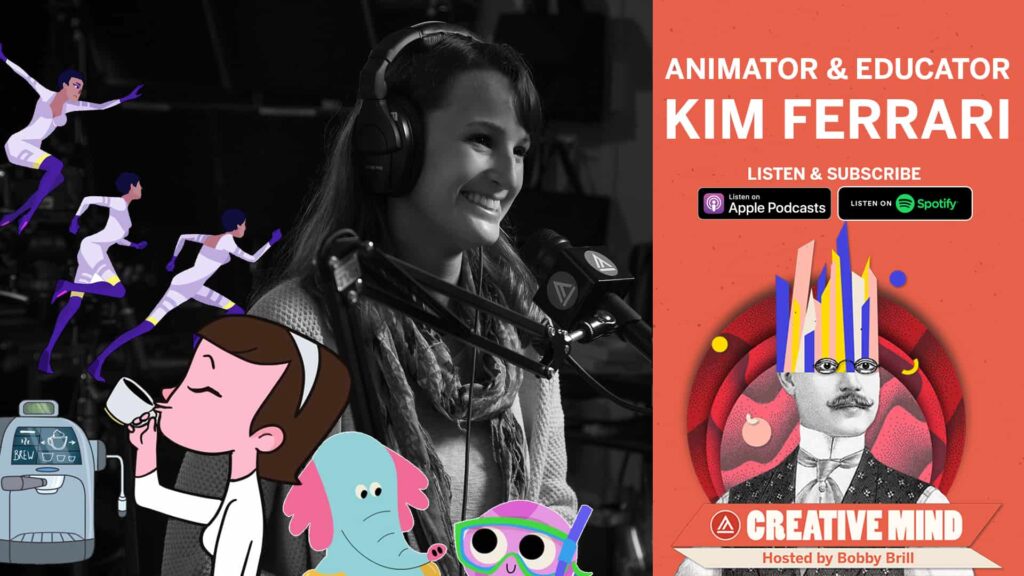 "Dive in and make yourself available because there is a tendency as an artist to just try and hone your skills before you put your vulnerable self out there. So what if the first two rounds don't go that well? You're going to learn a ton from them and keep building."
This is actually something that Bobby himself gets behind as well. Artists need to "take the time to practice your art," he said.
"What the successful people are doing are creating and experimenting, putting it out there for people to see and using that as their sketch. Artistic practice, for whatever [you're] doing. Because a working artist needs to be working, whether you're being paid or not. You need to be practicing your craft every single day."
---
For more illuminating, encouraging, and inspiring discussions about being an artist in today's world, subscribe and catch new episodes every week of the award-winning Creative Mind Podcast on Anchor FM, Spotify, Apple Podcasts, YouTube, and more.
You can also follow them on Instagram @creative_mind_podcast.