When opportunity knocks, how many of us can say we're ready to open the door?
When fashion icon Nicole Richie—founder of popular lifestyle brand House of Harlow 1960—proposed a collaboration with designer Dawn Kali of D and E Discovered, Kali jumped at the opportunity. But she knew she'd need some help from her brother Eden Slezin—MFA graduate from Academy of Art University's School of Fashion. There's something to be said for having the right tools for the job.
When his sister called, Eden was ready. "I essentially took over as lead designer for the collection, from creating a full presentation with new designs and elaborate sketches, to creating the unique pieces that are showcased in the new line," says Slezin. "Nicole absolutely loved what we created. She was obsessed with the actual garments. At the photo shoot, she literally took the garments I had created from the model and had them tailored just for her."
The collection dropped May 23rd and is now available online.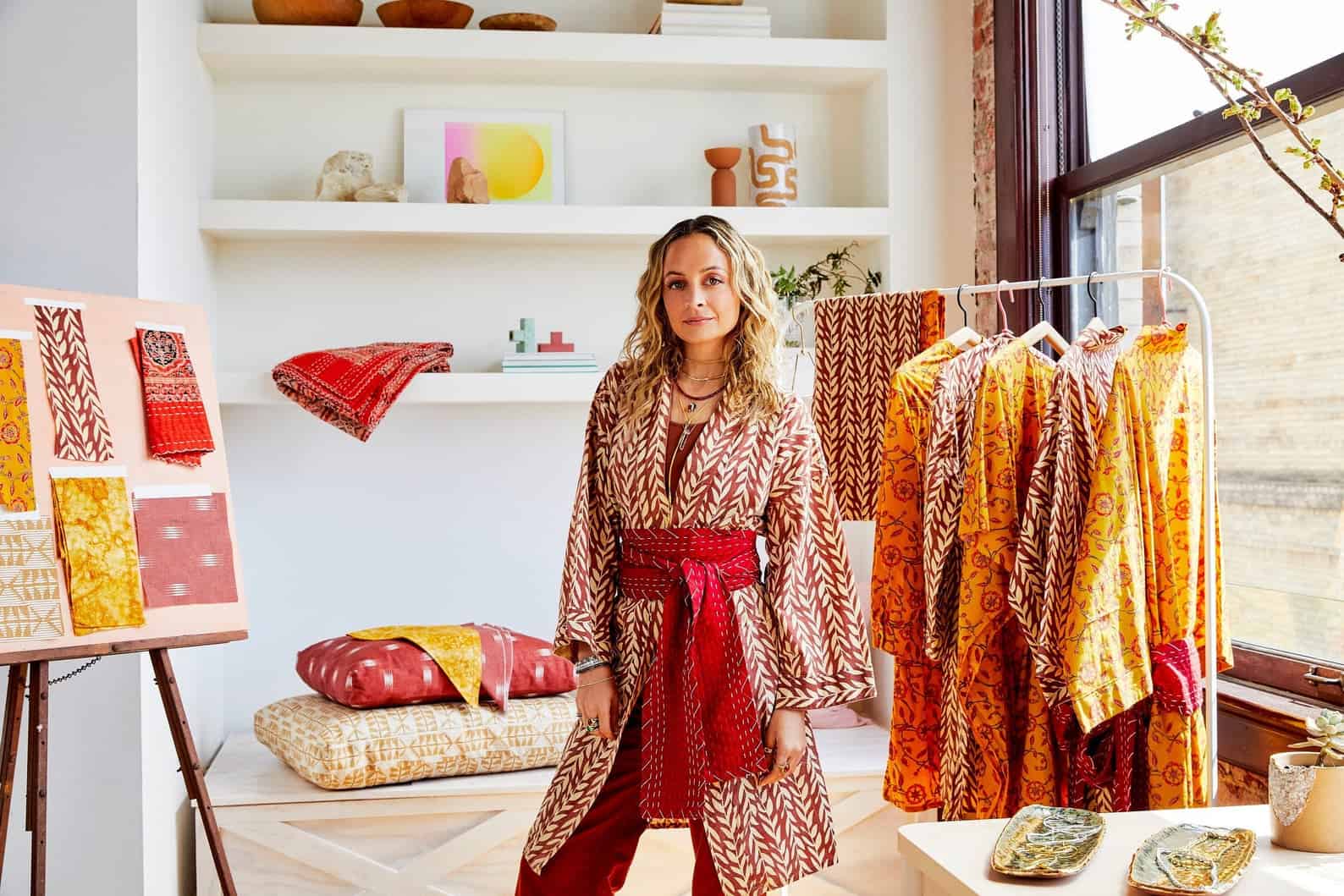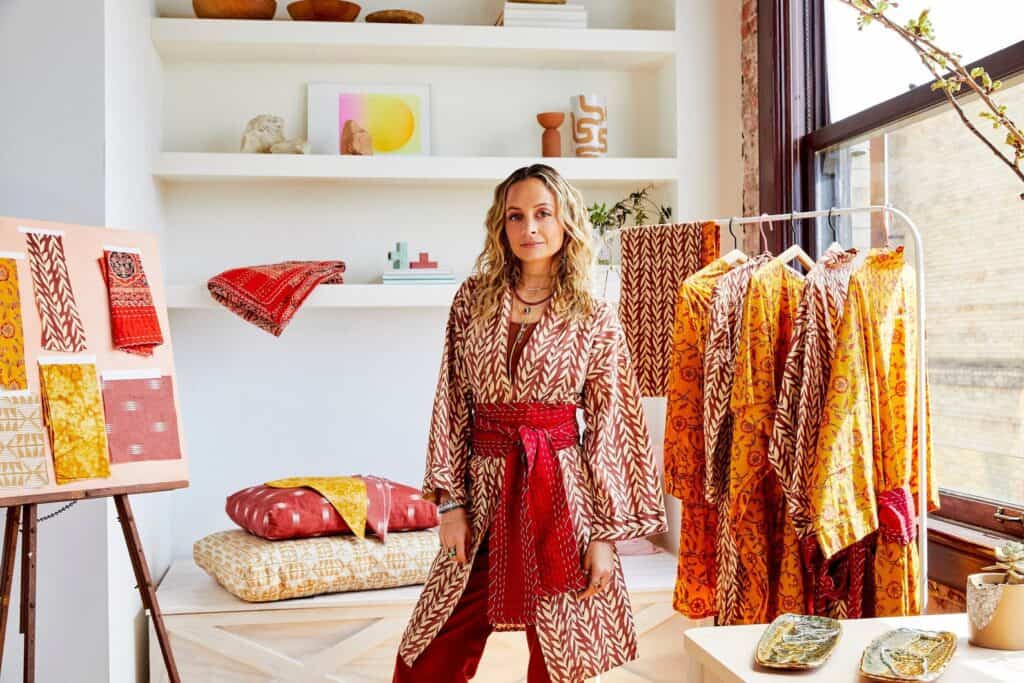 We sat down with Eden to learn more about his personal journey, how his time at the Academy impacts his designs, and what advice he would share with aspiring fashion designers.
How did the skills you gained at the Academy help you with the House of Harlow collaboration?
When we saw all the things that Nicole was interested in, I knew exactly what needed to be done. I immediately was able to use the skills I gained in school to create a design presentation that caught their attention. There was nothing new that I needed to know.
House of Harlow gave me a mood board, and I was ready. I told myself, 'I got this!' The Academy taught me to speak and understand their language. This training helped me understand the assignment, and I was able to present concepts that really resonated with them and their objectives. I couldn't have done any of that without the Academy's training.
With hard work and passion—passion for what you're doing and for the craft—you can achieve anything. Don't put limits on yourself due to age or experience; if you want to do it, just do it.

Eden Slezin / MFA Fashion


What's your advice for other fashion industry hopefuls who might be on the fence about whether or not they should follow their dreams and attend fashion school?
If I can do it, anybody can do it. I was a Marine Corps officer and I resigned my Commission after six years. I started my backpack guiding business and worked in the outdoor industry.
At the age of 39, I decided I wanted to get my graduate degree in Fashion Design, and it was the best decision I could have made. I was worried that I would be too old, but I actually think being older was such a benefit to me in school. I was so laser-focused and so excited to be there that I didn't take a second of it for granted.
I was mature enough to really absorb, lean in to, and realize the real-world value. I didn't have a design background and I wasn't someone who knows everything about fashion, like looking at Vogue every month.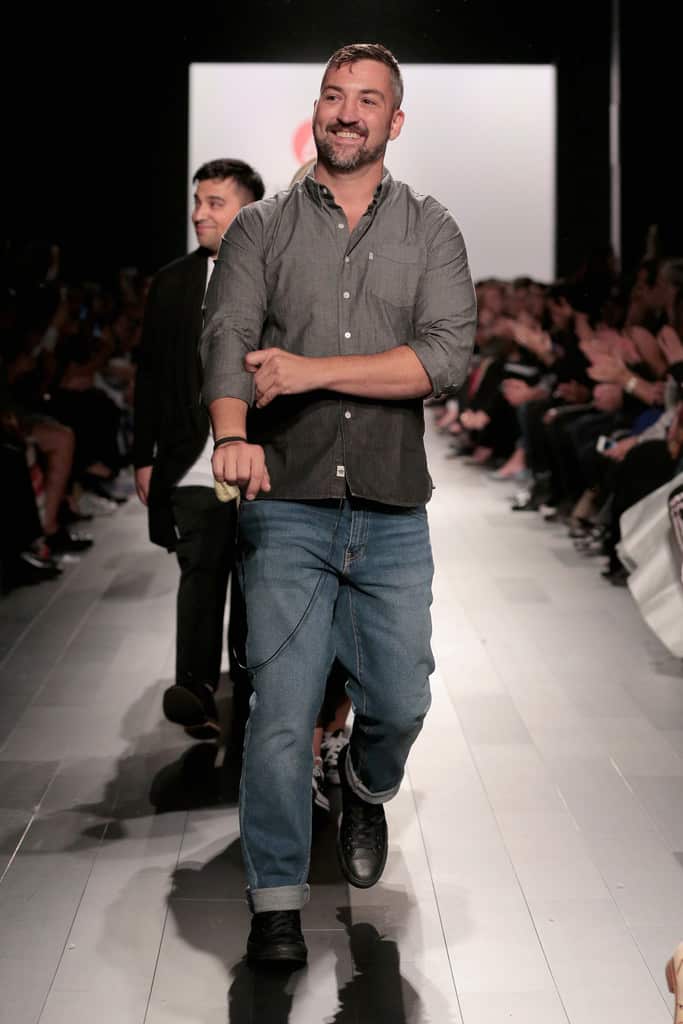 I just really enjoyed the craft and I really enjoy creating—I'm the happiest when I'm creating something. You don't have to be a certain type, but the most fundamental thing that I could say is just work your ass off and never stop trying.
If you work hard, I think there's some quote like, 'just work harder than anybody else in the room and you'll succeed.' I 100% believe that's true.
With hard work and passion—passion for what you're doing and for the craft—you can achieve anything. Don't put limits on yourself due to age or experience; if you want to do it, just do it.
It seems like reinventing yourself and fearlessly following your dreams is not something you're afraid of. Tell us more about this.
I have pivoted probably five times in my career! And I'm about to pivot again! Old school thought is that you have one career for life. In my undergraduate experience I studied plant molecular genetics and I thought that was my thing.
Turns out that was just my first thing. And then I pivoted to the Marines, and then I pivoted to outdoor guiding, and then I pivoted to retail management, and then I pivoted to design, and, ultimately, I'm at my next pivot now—my current fashion design business, which plays to my passions of being an adventurer and a creative artist. I'm focusing on what makes me happy. I was so worried that I was too old, but life is long and now graduate school feels like ages ago.
I still feel like I have so much in front of me! Now it's hard for me to imagine that I was like, 'oh I'm 38, I'm too old!' to learn a new skill.
Everything I feel like I need to be a successful designer I got from the Academy of Art, except for the passion and desire to do it, that I brought myself.

Eden Slezin / MFA Fashion
Slezin's collection with House of Harlow has already received rave reviews and a steady stream of industry press.
Start your career in fashion today and enroll in one of Academy of Art University's fashion school degree programs, internationally recognized and nationally awarded as the top fashion school in the US.