Shiyu "Skylar" Li, a 2017 MFA graduate of Academy of Art's School of Acting. Today, she works at Theater for the New City in Manhattan's East Village, where she's an assistant acting teacher in an arts-in-education program for kids between 8 to 12 years old.
"I love working with kids," she says of her theater production role. "They're very natural." They remind her of some very important lessons. "They're never thinking about what they're doing. They just 'do.' Acting is action. We always overthink everything."
Li has put these lessons into action. She's helped launch a troupe called Five Elements within Theater for the New City. In it, she's employing her directing and performing skills to build bridges between her native Chinese culture and that of America.
From China to the States
Li grew up in Beijing. In 2012, she received her undergraduate degree there in opera and voice from the China Conservatory of Music. When she moved to the U.S. to further her education, she attended English language school in Houston, Texas. She enrolled at the Academy in 2015.
Her memories of the Academy include the astonishment she felt in a Shakespeare class with instructor Bruce Williams. It was the first time she heard students call an instructor by first name. "In China, you call the instructor 'teacher,'" she explains. "And if you call a teacher by name, there is punishment."
Names are important to Li. She says that her name Shiyu has two meanings in Chinese. Shi means "to give," and yu means "feather." Those two words have become her motto. She "gives to someone who needs love, help, a smile," she says. And she "moves through life with a light touch and hope."
She took her American name "Skylar" from a character played by Minnie Driver in the movie Good Will Hunting. "Why not? I love that story," she explains.
She admits that among the values she learned while a student at the Academy was patience. "Take your time," she says. "Be patient with yourself. There's no rush."
From SF to NYC
Li made her move to New York in 2018 after graduating from the Academy. At one point, she felt depleted and tired. She realized that was because she was working day jobs and not creating art.
It was time to revive her acting career. She remembers thinking, "There's no reason why you can't do your own projects. Create something." So she launched Five Elements Theater Company, named for the elements of air, wood, metal, fire and water.
Li now serves as artistic director for the company. In that role, she led two shows in her first year. They included The Ballad of MuLan, a children's musical with a traditional Chinese story, for which she co-wrote the script and lyrics. She also served as acting and vocal coach.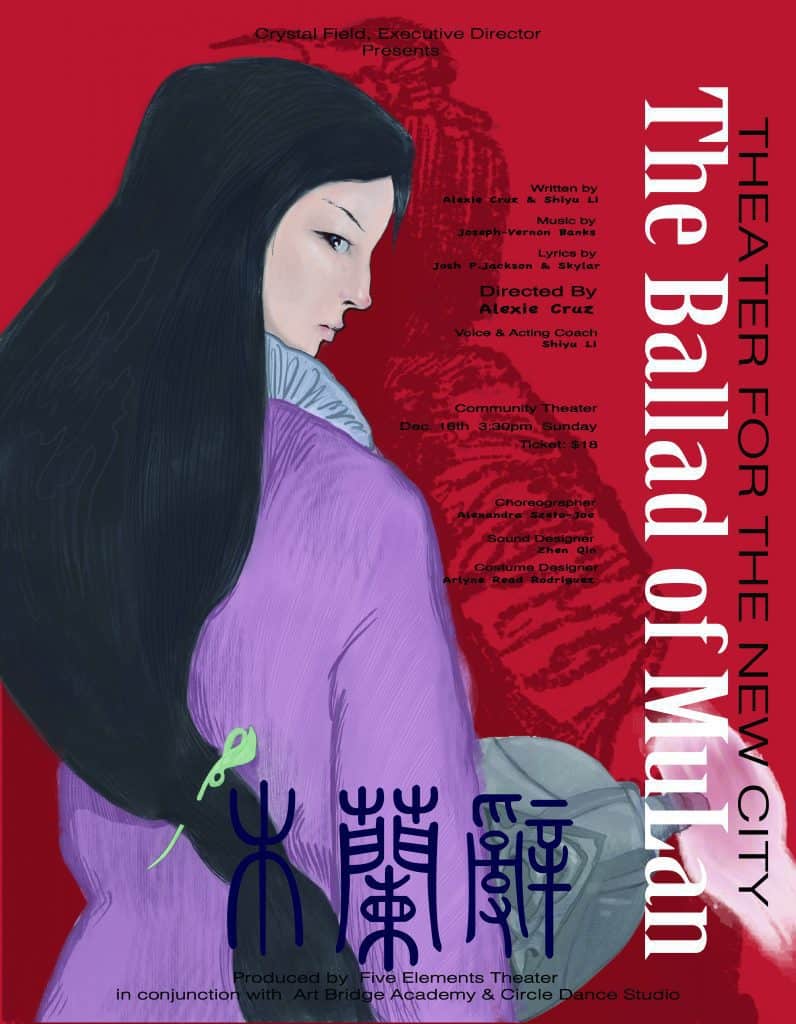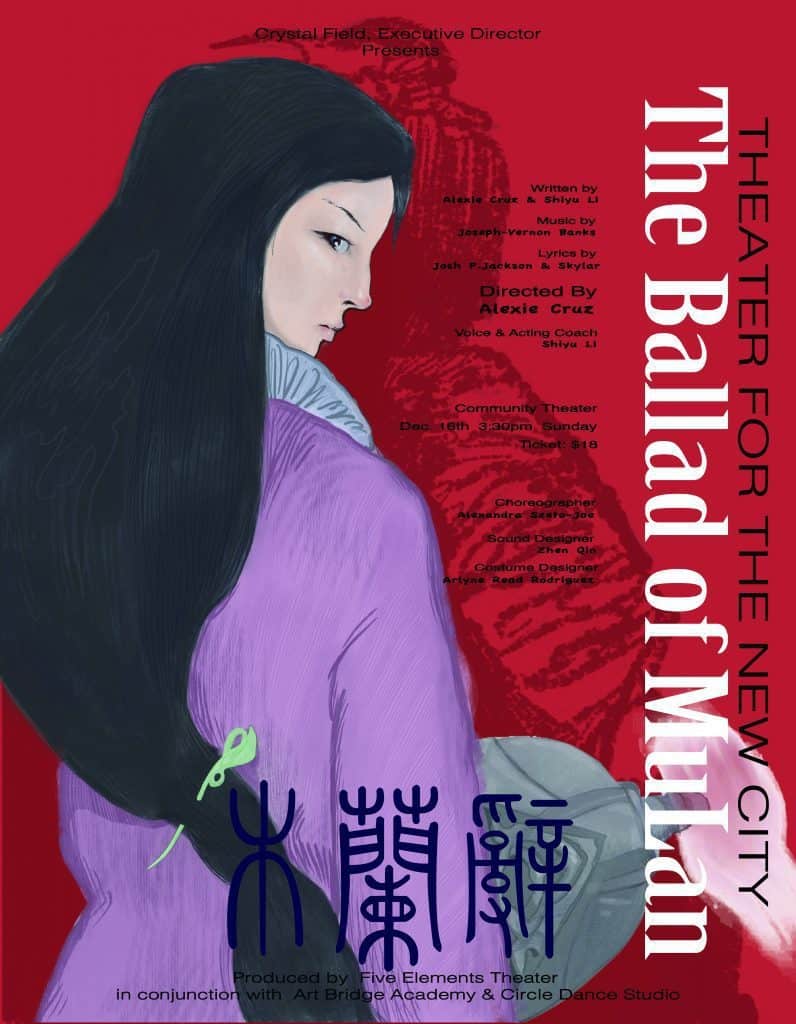 Building the Bridge
Li's native culture continues to lead her forward. She sees her theater company as a way to reach out to a younger generation of American-born Chinese and bridge the cultural divide. "It builds good relationships," she says. "You know each other a little better and create cultural understanding."
It's advice she'd offer to all Academy students and international students in particular. "When you don't know someone, you build a wall, to protect yourself. That's normal," she says. It reminds her of feeling isolated and in doubt when she first arrived in the U.S. "But just try to be a little friendlier to the people around you."
---
Original article by Erasmo Guerra published in Academy Art U News
Hero image courtesy of CultureSpotMC