The arc of Yaryna Zhuk's career shows what can be accomplished when talent, discipline, patience, and hard work meet the right education. Zhuk, who will earn her MFA in the Academy's School of Fashion in December 2019, was not a newcomer to the fashion world when she arrived in the U.S. After earning an undergraduate degree at a prestigious are school in her native Ukraine, she launched her own clothing company and operated it for seven years.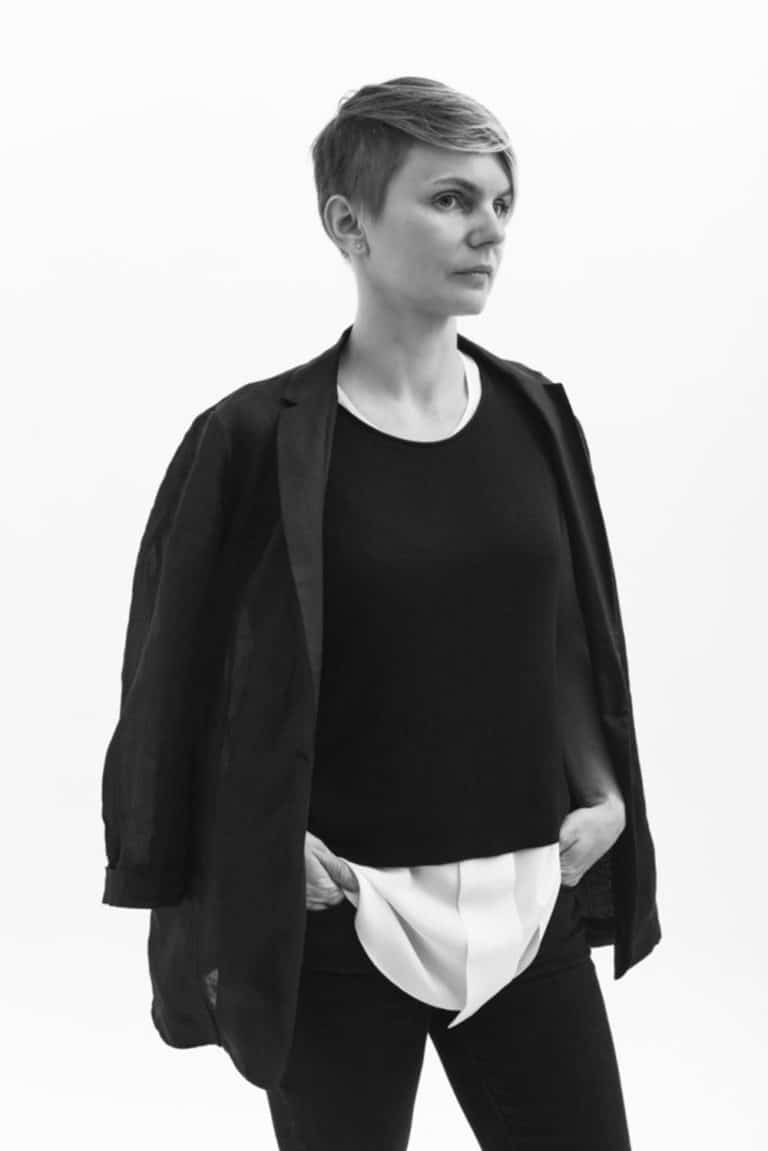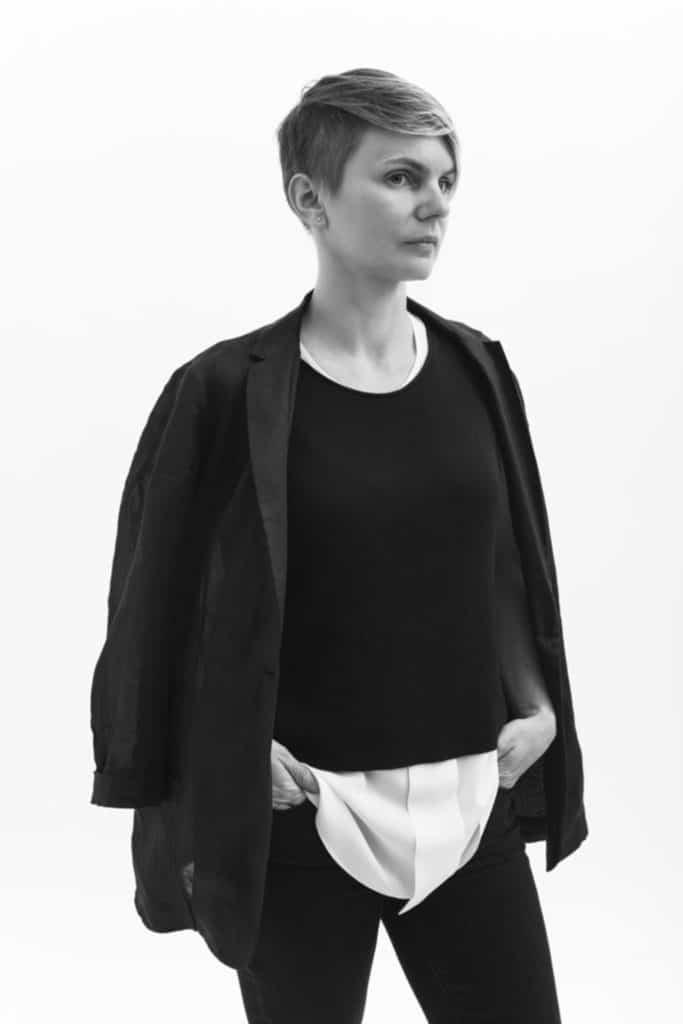 But she came to Academy of Art University to learn something specifically different — the fashion industry.
Based on the Business
The business side of fashion is embedded in the Academy's approach to fashion education, she says. "Fashion is a big chunk of art, but design is not for your pleasure. It's for your customer."
Learning the industry through faculty members with boundless experience in the real world of fashion was one reason Zhuk chose the Academy for her postgraduate degree. "So many instructors in the school have global experience," she says.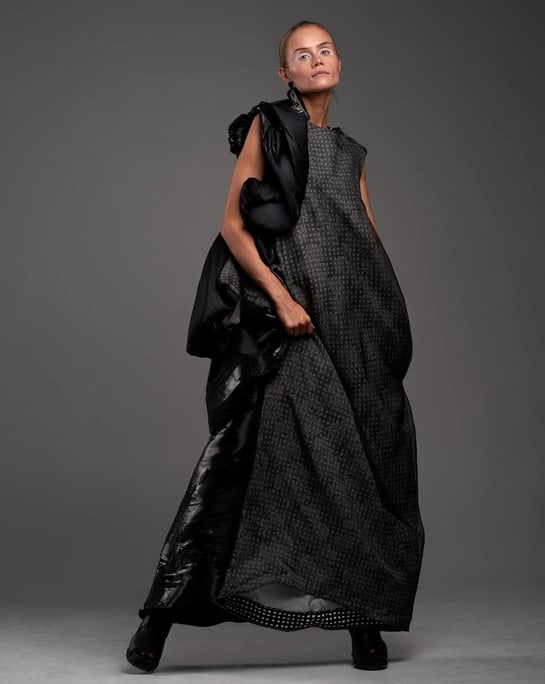 And it helped that the Academy offers what she describes as a "strong, solid online degree"—a rarity in fashion schools, she says. Living in Connecticut, raising two children with her husband Andrey, she knew an online degree was a critical requirement. "I worked full time through my studies," she notes. "Sometimes that left me with no personal time."
Persistence paid off for Zhuk. And then preparation met opportunity. She was invited to participate in the Academy's graduate show at New York Fashion Week in autumn 2019.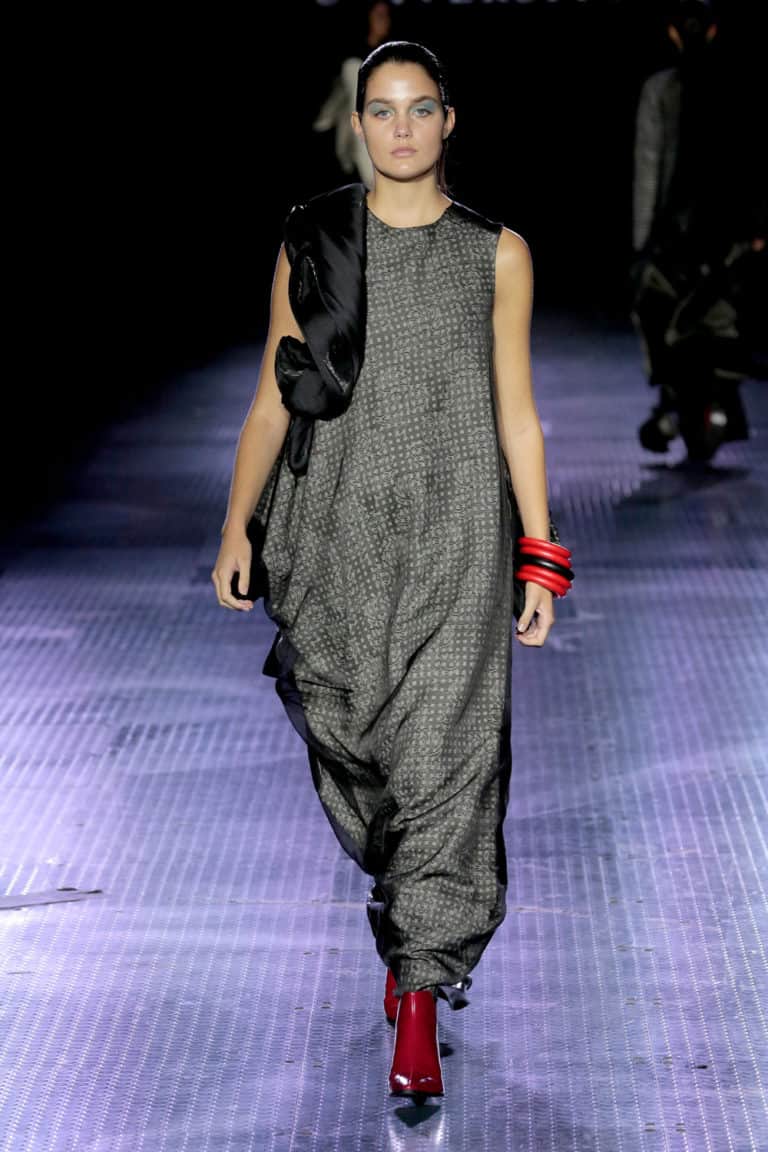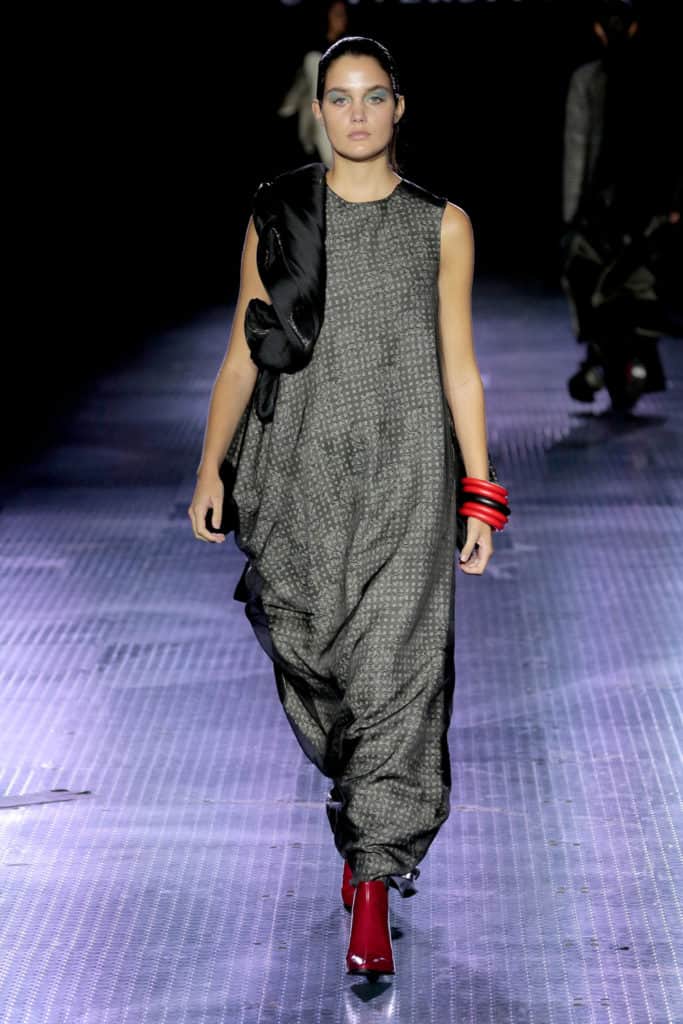 High Contrasts and Mysteries
Although Zhuk has created other collections while at the Academy, the 13-piece collection she presented at Fashion Week was titled "Blooming in the Shadows." It was inspired by a walk she took in the moody streets of San Francisco, which in turn reminded her of the Eastern European myth of the fern flower.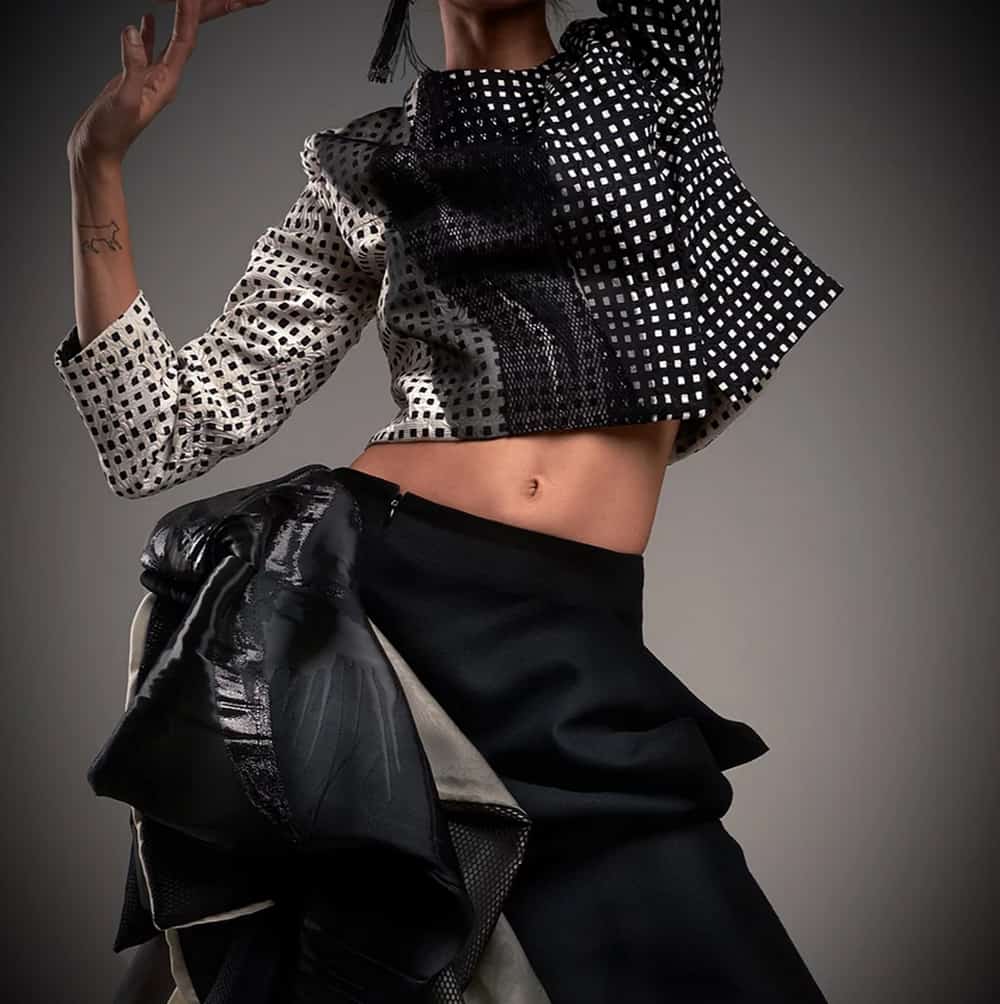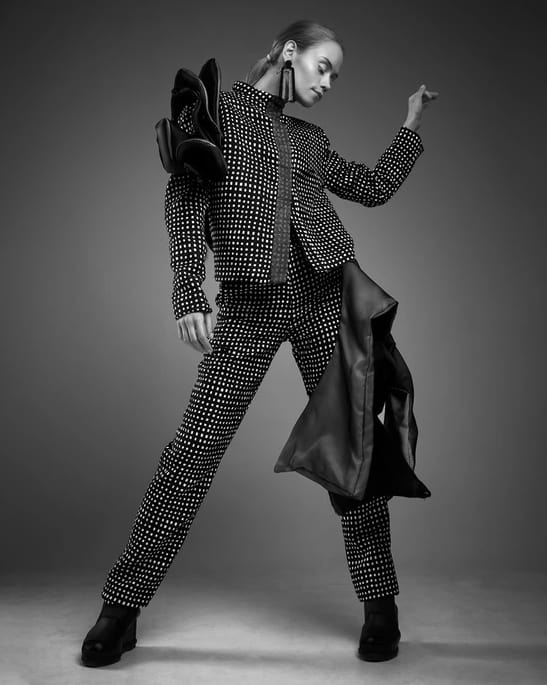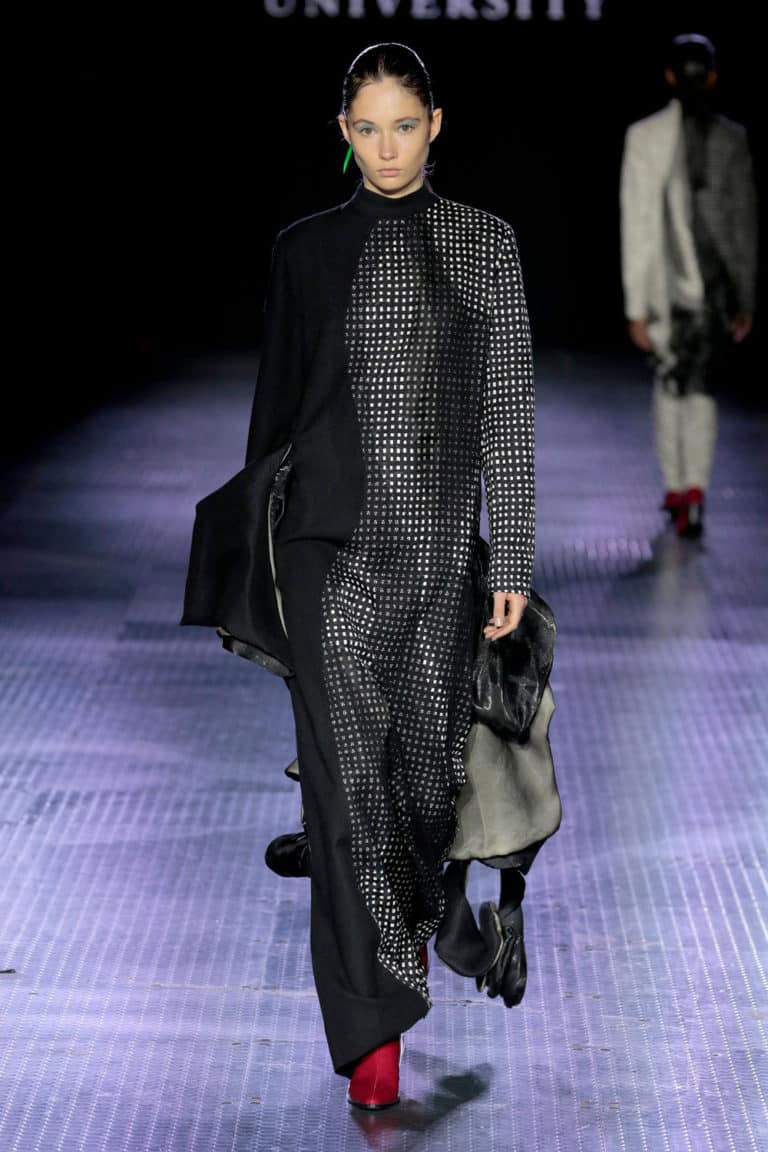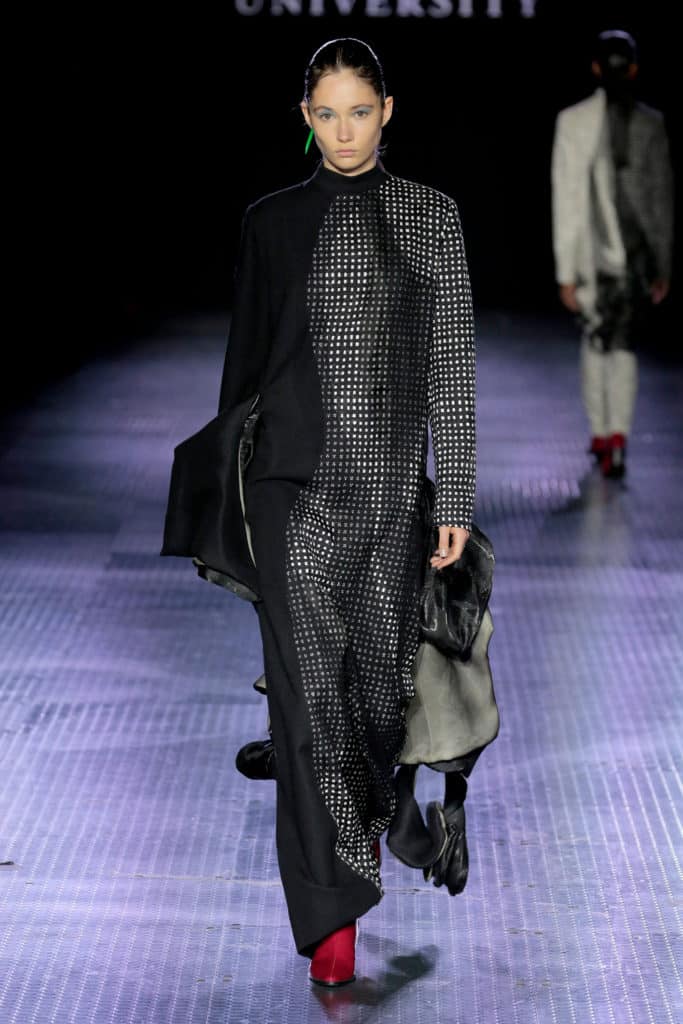 The story goes that the fern flower blooms only once a year, and only at night. She conceived of the mythical flower as black in color, making it even harder to see at night. "I wanted to recreate the high contrasts of sunny days and dark shadows," she says. "My goal was to recreate the mysteries of San Francisco."
The pieces in "Blooming in the Shadows" are highly expressive in terms of shapes and drapings, but subtle in mood and feel. "I try to express my experiences, and not follow other designers," she says. "I'm more interested in the process of design."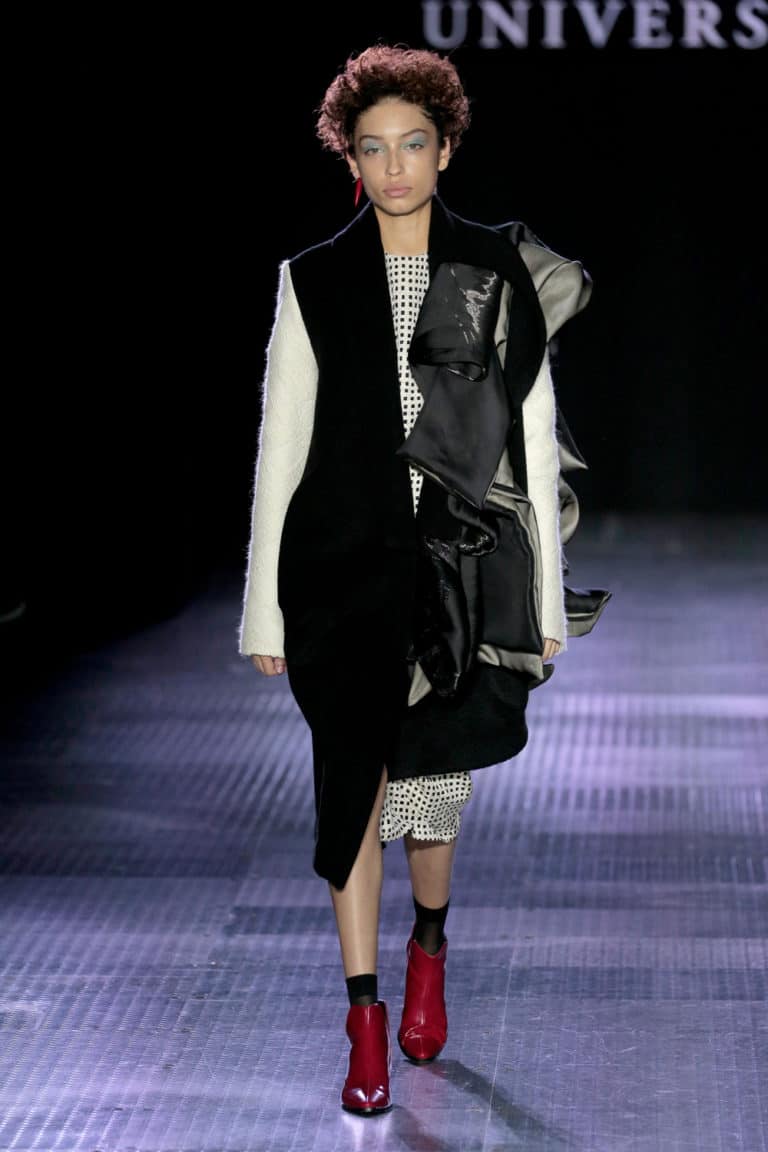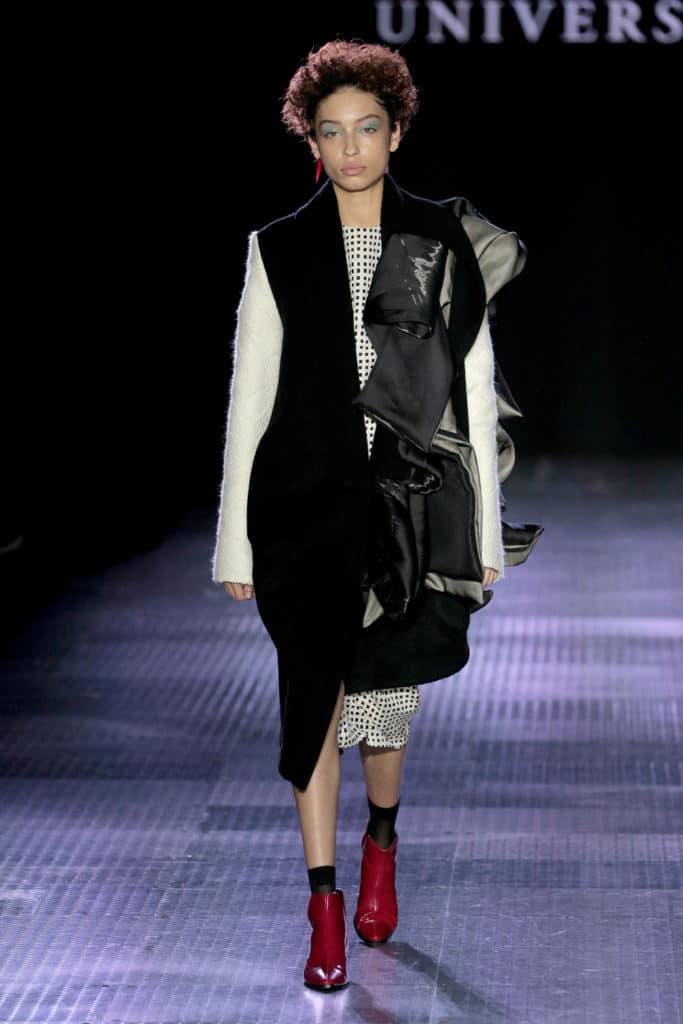 To keep her design work fresh, Zhuk tries to keep her clothes free outside influence. She feels differently about the process of design, though.
"When it comes to other designers, I pay close attention to how they're designing," she says. Although she considers herself accomplished in sketching and painting, she normally prefers to design on the form, in 3D. She refers to this as sculpting in fabric.
Other influences are more personal: She's created a collection inspired by the Queen biopic Bohemian Rhapsody and the song "Killer Queen." And she also has a project inspired by the poetry of Edgar Allan Poe.
Practicing sustainable design has a growing influence on Zhuk's career. She admits that sustainability has a long way to go in fashion design. But she expects her next professional steps to incorporate it in increasing ways. A current focus for her is reducing fabric waste in pattern cutting.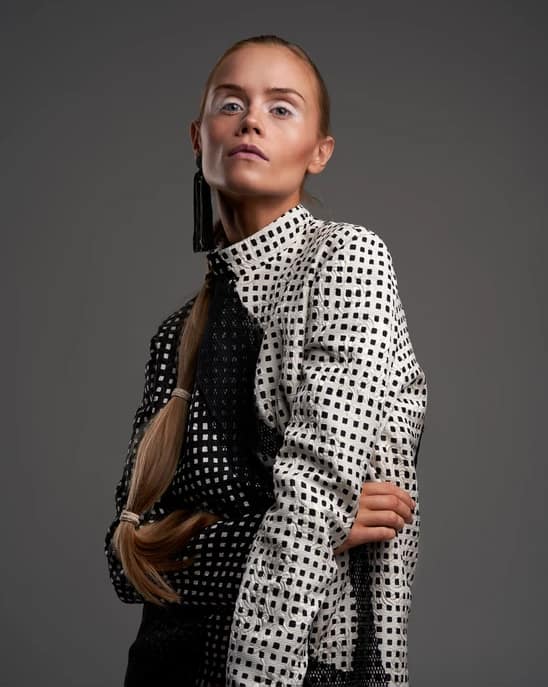 Academy Influencers
Zhuk is generous in praise for her instructors in the School of Fashion. While attending a summer program on-campus in San Francisco, she had the opportunity to take a class taught by Executive Director Simon Ungless. She has high praise for Ungless and other faculty members.
"It's hard to single out individual instructors," she notes. "Everyone was so helpful and supportive." She credits instructor Emily Melville, who helped Zhuk develop her techniques for designing in 3D. Instructor Yuko Fujishima was a key influencer on Zhuk's 3D designing skills as well. And Zhuk says she deeply appreciates the "continuous support" of Online Director Iliana Ricketts.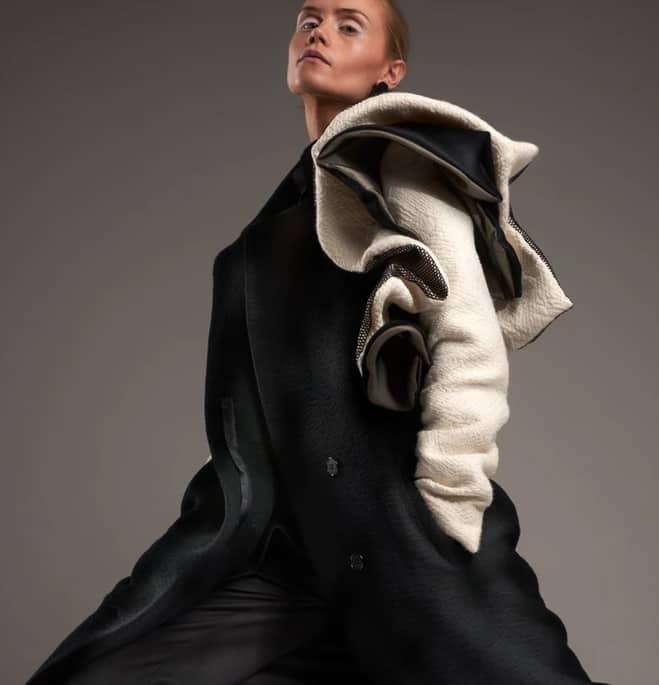 Lasting Impacts and Advice for Learning
Zhuk says that of all the "real-world" skills she gained at the Academy, knowing how to manage time is possibly foremost. Time management plays a significant role in her advice for aspiring designers.
"Students of fashion have to be prepared to work long hours, whether they are studying onsite or online," she emphasizes. "Learning how to accept feedback and apply it to your work is related. You have to learn the rules before you can break them.
"Young designers must put their ambition aside for the moment and learn from the people who really know what they're doing."
Resources
See more fashions by Yaryna Zhuk and learn about her practice: