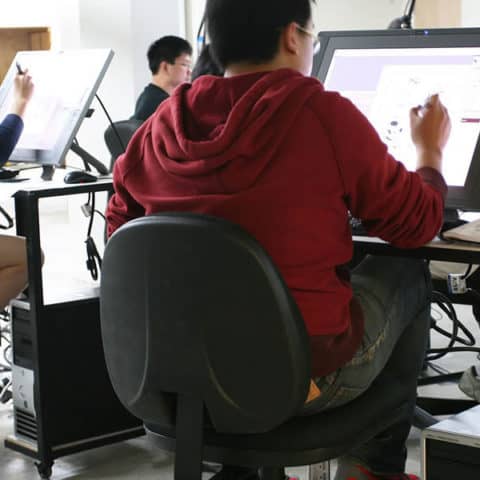 The Academy's facilities are designed to prepare you for the visual development career of your choice. Our hands-on learning environment creates a culture that supports curiosity, investigation, and production.
Online students are also hands-on, as they engage in discussions and activities through the online platform, social media, and real-time streaming of our events. Both online and onsite creative arts studio environments are equipped to give you the skills you need to create the visual development career of your dreams.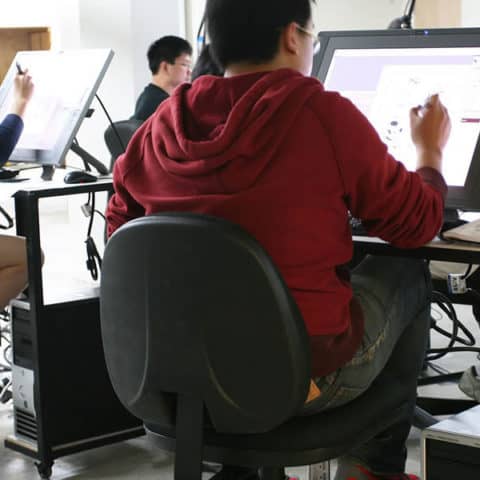 2D Animation Studio
Work on real animation light tables and discover traditional techniques for injecting life into your stories.
Cintiq Lab
Wacom Cintiq tablets are available for both in-classroom and lab-based projects and allow students to draw effortlessly in a digital format.
Costume and Props Library
Reference and make use of a wealth of costumes and props for your clothes and costumed figure drawing classes. Let your creativity take flight in our studios.