Even before the mortarboards hit the air in the traditional display of post-graduation exuberance, there was plenty to celebrate at the Academy's commencement May 24, 2013, at Bill Graham Civic Auditorium in San Francisco. Honorary doctorates went to visual effects legend Douglas Trumbull and former Academy Athletics Director Jamie Williams; Timothy Lamb was named Distinguished Alum.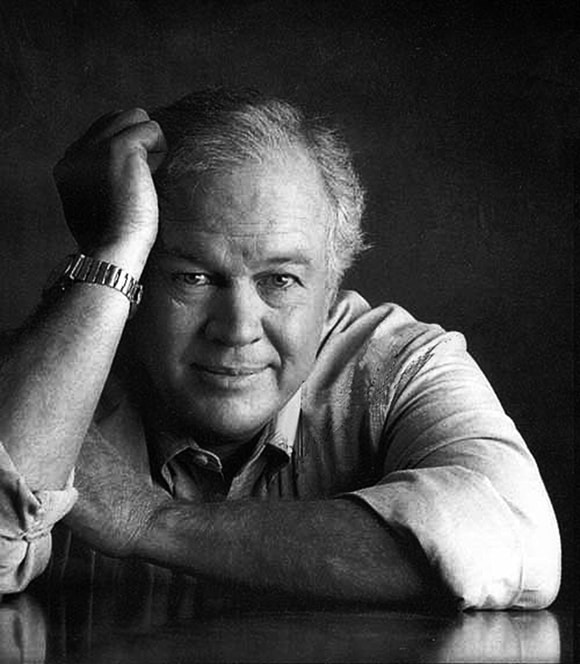 Doctorates awarded to Trumbull, Williams
Douglas Trumbull is the director of the films Silent Running and Brainstorm, and has contributed innovative visual effects to classics like 2001: A Space Odyssey, Close Encounters of the Third Kind, Blade Runner and many more. The holder of more than 20 patents, he's also credited as the developer of the first entertainment simulator ride, Back to the Future, at Universal Studios. He continues to develop cutting-edge visuals through his studio Trumbull Ventures.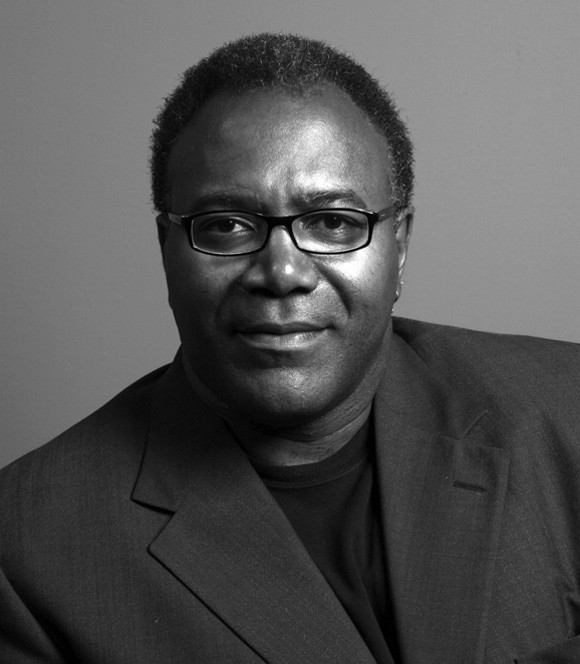 Dr. Jamie Williams was an All Pro tight end during 12 seasons of National Football League play, five of them with the San Francisco 49ers. In addition to his football skills, Williams is also an accomplished screenwriter, actor and technical director, with credits in films including Any Given Sunday. As the Academy's first director of Athletics, he oversaw the university's entrance into the NCAA—the first art school in the nation to achieve that status. During his tenure as director, the university's athletes developed their school identity as the Urban Knights, and adopted the popular mantra "Be artist. Be athlete."
In their commencement addresses, Trumbull and Williams touched on a common theme: How personal success arises out of the nature of the challenges that confront us. Trumbull, who despite his mastery of the world of film didn't attend college, told of getting a promotion by tidying up his employer's premises. "I found a toilet in the back that was really filthy and hadn't been cleaned for 30 years. I cleaned it up. I made the most spotless, shiny toilet that these guys had ever seen. Immediately, I got promoted…I'm 17 years old. So you never know what it's going to take to succeed."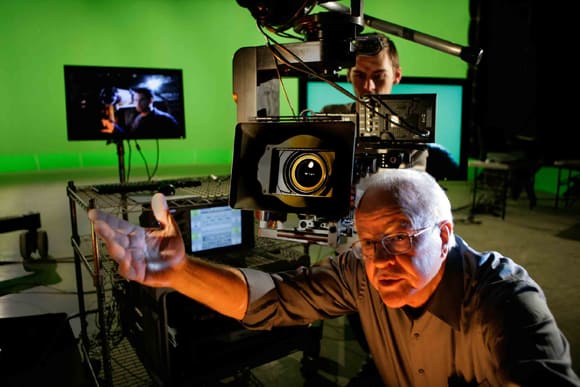 Trumbull's persistence paid off some years later, when Stanley Kubrick began work on what would become 2001: A Space Odyssey. Trumbull did early art for the film while employed by a contract firm. Kubrick decided to make the film in England, the contract with Trumbull's employer was terminated, and he was laid off. Somewhat surreptitiously, he tracked down Kubrick's phone number in London, called and asked for a job. It was a "cold call" that has led to Trumbull's prominent place in the history of moviemaking.
When Jamie Williams was recruited by Academy President Elisa Stephens to build a full-scale athletics program at the university—something no arts school had ever done—he met reactions that ranged from confusion to resistance. Why would an arts school need an athletic department? Some of those who questioned the effort became Williams' strongest supporters, as it became clear that talented athletes can be as passionate about the arts as any other student.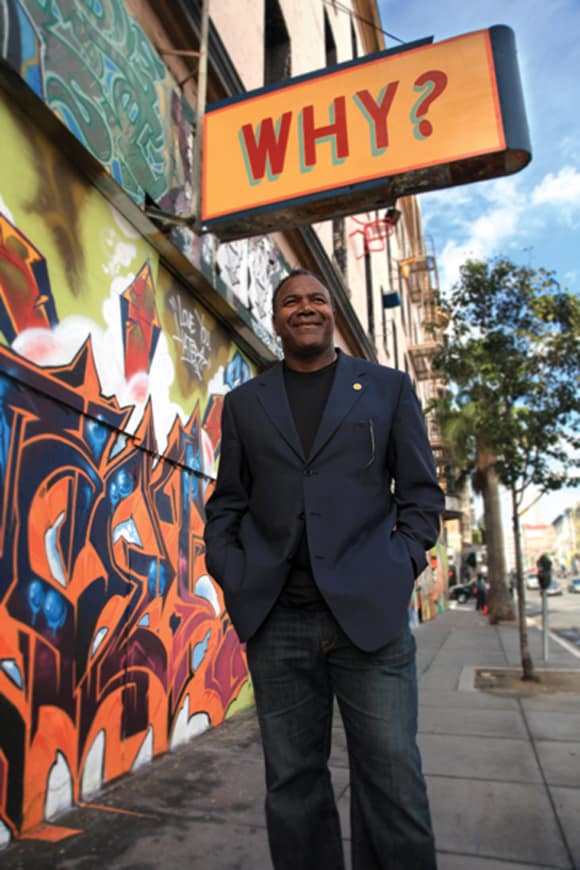 That the Athletics program is generating results was demonstrated in 2013 by the women's Track and Field team, which took first place the day after graduation, May 25, in the NCAA Division II Outdoor National Championships—the team's second national title this year.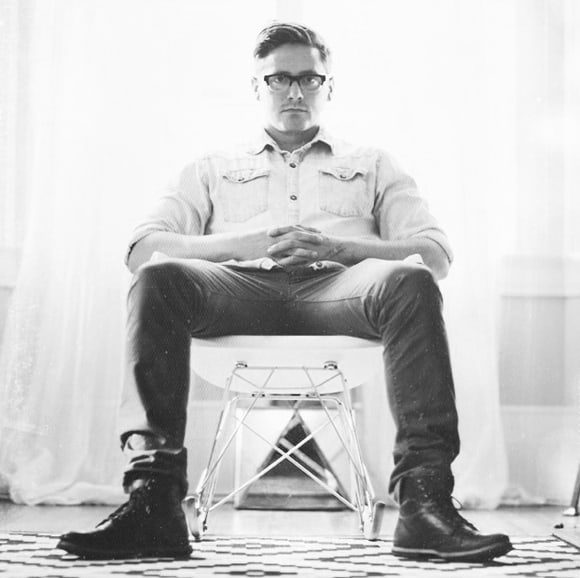 Distinguished Alumni Award to Timothy Lamb
Timothy's Lamb's character art has enlivened animated films like The Croods, Rise of the Guardians, Megamind, Monsters vs. Aliens and Madagascar 2. Since graduating from the Academy in 2005 from the School of Fine Art in painting, he has been a visual development artist, character designer and art director for Dreamworks Animation. He credits his training at the Academy for equipping him with the tools of his profession, including color theory, narrative illustration and a thorough understanding of the human form. At Dreamworks, he is working on the upcoming feature Mr. Peabody and Sherman.
Casey, Bowman named valedictorians
Both Joe Casey and David Bowman are what are often termed "nontraditional" students, having returned to school to pursue their artistic passions.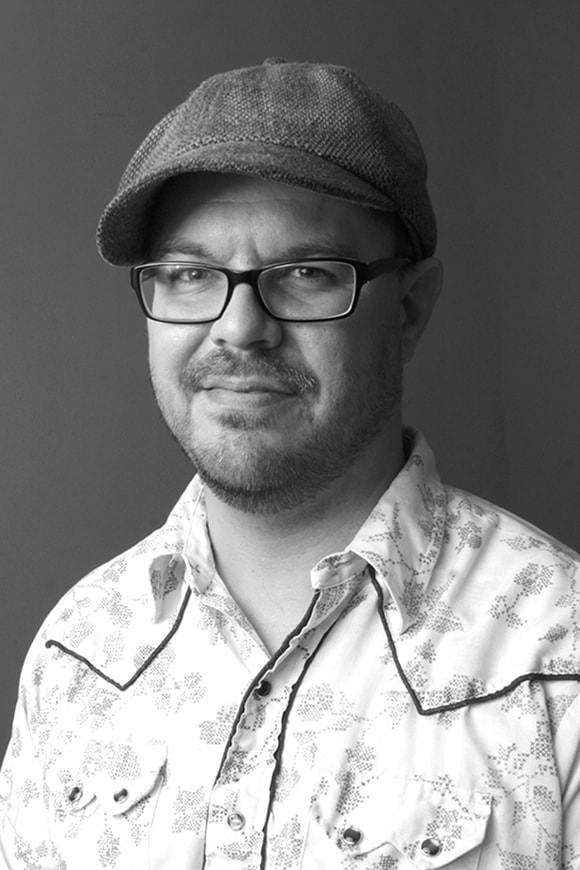 A native of a small town in Iowa, Joe Casey is 2013's BFA valedictorian, having earned his degree from the Academy's School of Illustration. In his commencement remarks, he emphasized the open-ended nature of the artist's commitment, stating that "It is our responsibility as artists and Academy of Art University graduates to make sure that our education does not stop here. We must never stop learning, never stop improving, never stop being curious, and never stop creating."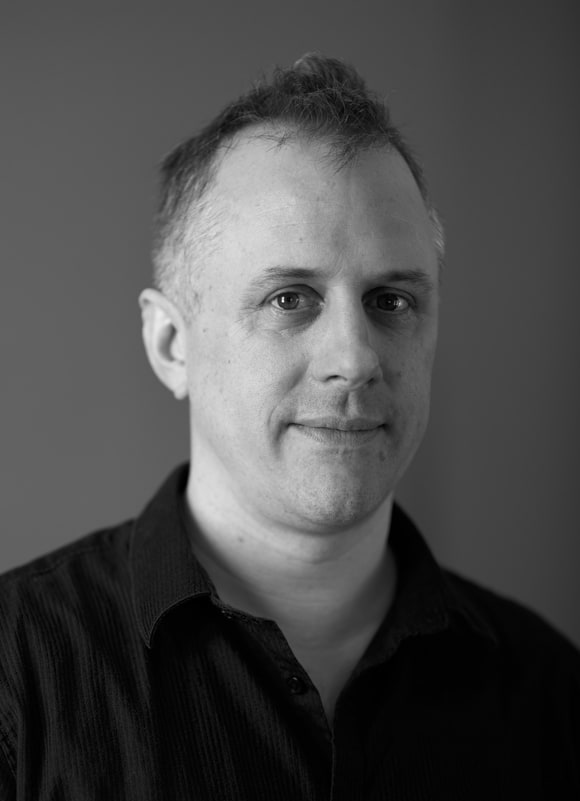 "Four years ago," said MFA valedictorian David Bowman, "I was a successful commercial photographer on the verge of the Great Recession. Seeing that I was about to over a cliff, and helpless to do anything about it, it was sink or swim." Faced with the choice of forgetting about his fine art photography ambitions once and for all, Bowman said he chose to "find the reset button and start over completely."
Studying online, he received an MFA degree from the Academy's School of Photography…and in addition to getting him named valedictorian, the experience has opened new vistas in his practice. He's also continued to shoot commercial work to support his family and education, working for clients like ESPN, National Geographic magazine, Vanity Fair and TIME.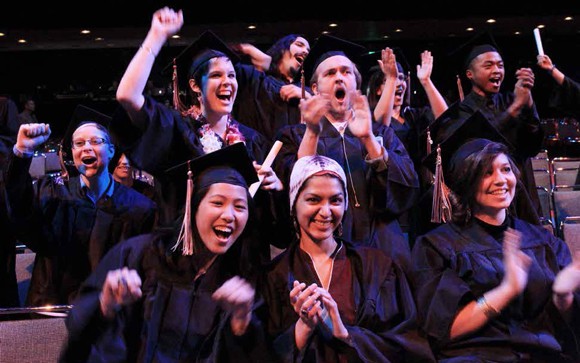 The way forward
When the caps went airborne, it was the culmination of years of work and study for the assembled graduates of 2013. The way forward for artists is never entirely clear or assured; the life of an artist, whatever the discipline, is an unfolding. As MFA valedictorian Doug Bowman said in his address, "None of us know where we'll be in another four years—hopefully someplace good." We wish each of this year's graduates a lifetime of good places and accomplishments.