Back to Awards
Carly McCarthy: Semifinalist in Smithsonian Competition
Carly McCarthy, a BFA student in Academy of Art University's School of Motion Pictures & Television, brought her angst, her curiosity, and her hope into focus in Good Grief, a short film singled out as a semifinalist in the Smithsonian's prestigious national Outwin Boochever Portrait Competition. The film is an 11-minute self-portrait inspired by the revelations that emerged during a period of severe depression, and was one of 100 works chosen from a pool of 2,500 entries from professional artists working in a variety of media.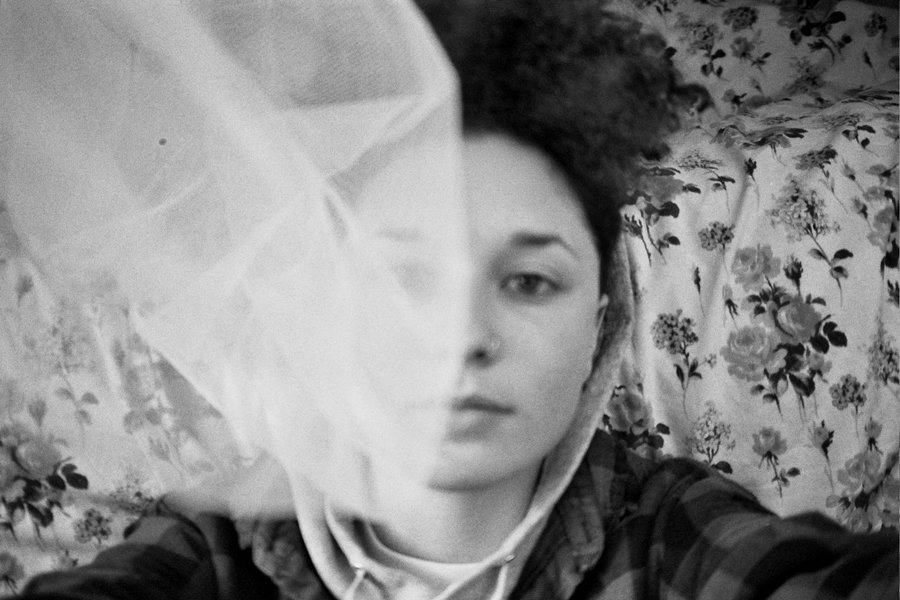 McCarthy, 24, narrates the film with passages from her journals, speaking in a solemn, cautious voice as the film takes the viewer through the streets of San Francisco, a journey to the coast of Marin and places that are hard to discern, punctuated by the thumping sound of a fetal heartbeat and flashes of bright, nebulous lights. In addition to writing, filming, and editing the piece, McCarthy also composed the soundtrack, which vacillates between soothing and pulsating, keeping time with the constant motion of the film, including scenes in which she glides through the streets on a skateboard.
As one watches McCarthy's film, it's clear that the title Good Grief is a double entendre.
These days she's joyous, but she's also very frank about the pain that led up to the film, the times when she felt like she had "a finger holding on to the edge of a cliff."
"I like to make films that package an experience I've had," she says. "It's hard to believe you have something worth saying until you put it out in the world and someone says, 'Yeah, I feel that, too.'"
Good Grief was self-funded and cost very little to produce, something worth noting in an era of prolific IndieGogo and Kickstarter campaigns. She shot the film with a Canon 5D and says her only expenses were the cost of renting a car for a day to shoot coastal scenes and springing for food to pay her helpers, three fellow Academy Motion Pictures & Television students.
The Smithsonian honor, she says, "validates that being vulnerable is the way to go."
A Boston native, McCarthy received her first video camera, a Sony Hi8, at age 9.
As a teen, she put her energy into her home movies, skateboarding and making music, and was precariously close to dropping out of school. Her high school, in Boston's Brookline neighborhood, offered an alternative program called Opportunity for Change that helped her turned things around, pairing her with teachers who encouraged and nurtured her creativity.
She credits a number of her Academy instructors with continuing that nurturing and expressed gratitude to documentary film instructor Jonathan Crosby, whom she credits as a story advisor for Good Grief.
As she prepares for her college graduation in May, 2015, McCarthy says she's nervous—and excited—about life after film school. She plans to continue working as an assistant to a Bay Area film director who does documentary and commercial work, and will continue producing her own films, for a career-inspiring demo reel.
In September, she'll find out if she's a finalist in the Smithsonian competition, an honor that would lead to her film being shown at the National Portrait Gallery in Washington, D.C. There are also numerous cash awards ranging from $500–25,000, and the first place winner is given the opportunity to create a portrait of an exceptional living American for the National Portrait Gallery's permanent collection.
Regardless of the future of Good Grief, McCarthy says she has no doubt that filmmaking is her future.
"I'm so sure of it. I'm happy I know my passion. That's a big deal to know at such a young age."