After earning the West Region NCAA Division II Track Athlete of the Year award, then winning National Championships in both the 60-meter and 200-meter races at the Indoor Nationals meet on March 11, 2017, Mobolade Ajomale became the first male athlete in Academy Athletics program history to be named DII Indoor Men's Track Athlete of the Year. The award was announced by the U.S. Track & Field and Cross Country Coaches Association (USTFCCCA).
Ajomale was a major factor in the Academy's fifth-place finish in the Indoor Nationals with 27 points, marking the second-highest finish ever for the men's program. Ajomale, who's seeking a BFA degree in the Academy's Schools of Advertising and Communications & Media Technologies, defended his 60-meter title with a time of 6.6 seconds at the Indoor Nationals, then added his first career national championship in the 200-meter race with a mark of 21.05 seconds.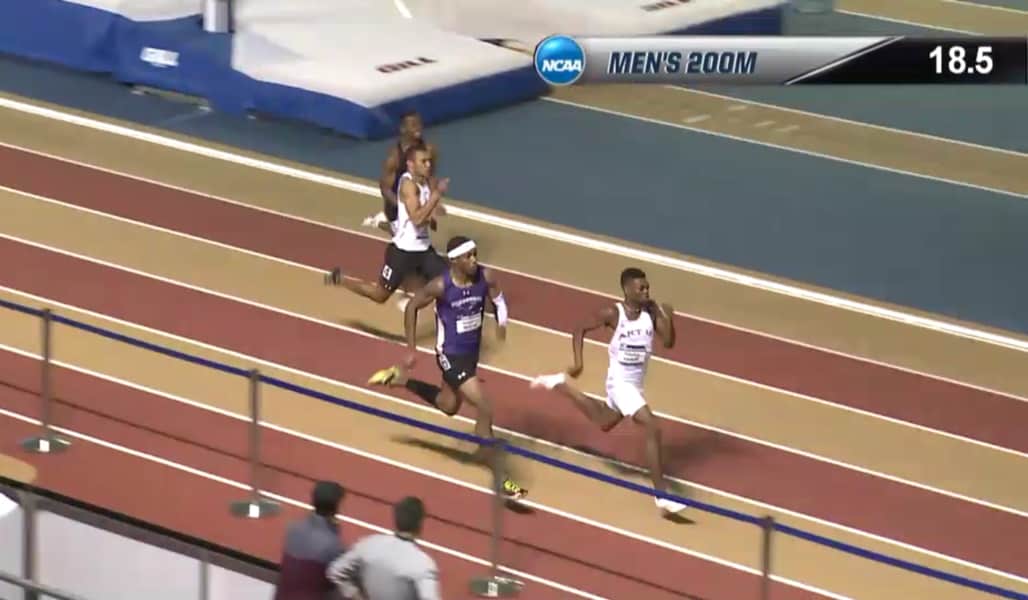 Prior to the final meet of the indoor season, Ajomale—a native of Richmond Hill, Canada—was ranked in the top five in the U.S. in three different sprint events this year. He ranked first in both the 60-meter and 200-meter events. In the latter, he broke the normal-condition NCAA DII record. His performance in both events brought him his second career USTFCCCA National Athlete of the Week award. Ajomale ranked fourth at 400 meters (47.25 seconds) and was a member of the Academy's 4×400 relay.
Track & Field Head Coach Kevin LaSure says of Ajomale, "Every time we challenged him to achieve something he had never done, whether in the classroom or on the track, he met each challenge head on and conquered them all. I couldn't be more excited for him and proud of him for accomplishing all that he has thus far, and I am truly excited to see all that he achieves in the future."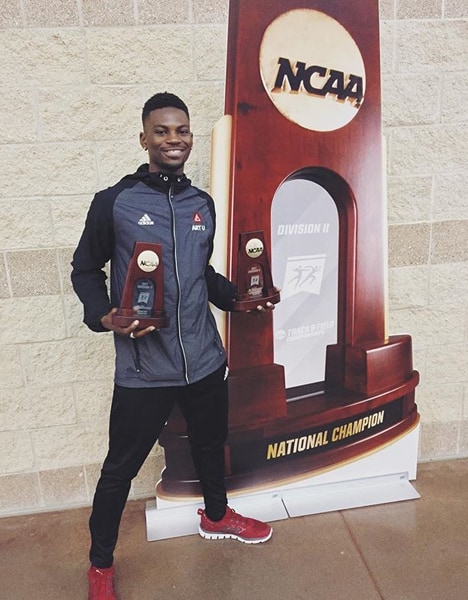 Though Mobolade's honor was the first award on the men's side, the award is the second in Academy Athletics program history after Vashti Thomas earned it in 2013.