Nieta, an animated film by Nicolás P. Villarreal, a filmmaker and the director of Academy of Art University's School of Visual Development, has been named Best Short Film by the Young People's Jury at Toronto's TIFF Kids International Film Festival.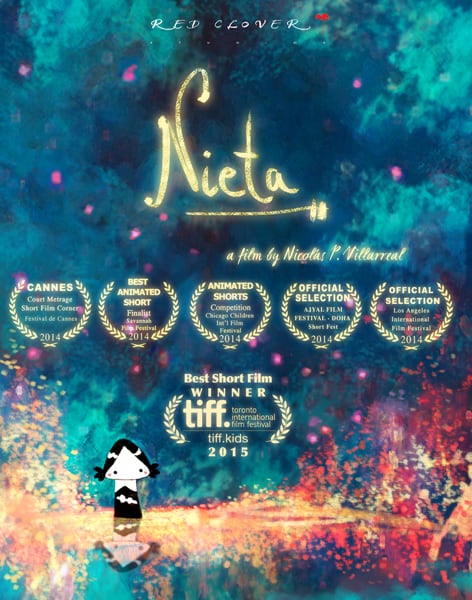 Nieta—"granddaughter" in Spanish—was singled out from among more than 100 short films at an awards ceremony on April 19, 2015. At its Canadian premiere, the five-minute film, which has no dialogue, was called "emotional" and "artistic and beautiful" by the judges, who were from 9 to 13 years old. They also said the film's message was "unique and brilliant."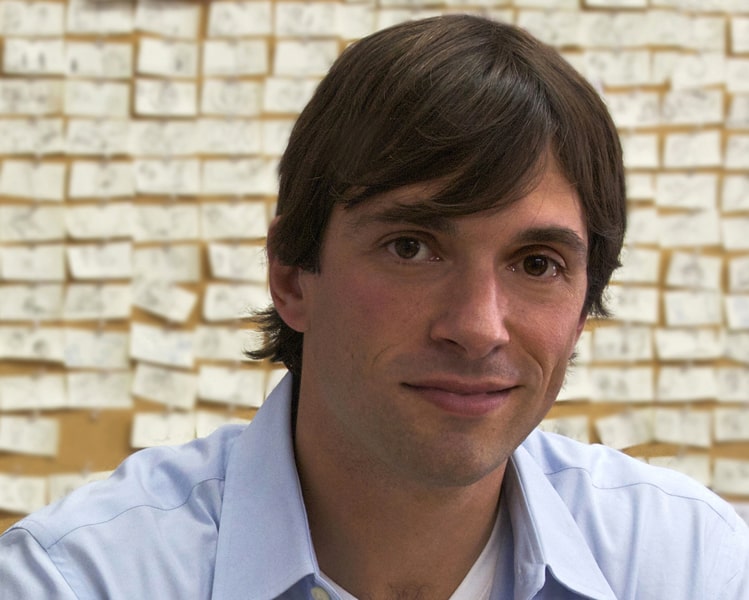 Villarreal, 37, is a native of La Plata, Argentina, and cofounder of Red Clover Studios. He divides his time between Argentina and San Francisco, where he has directed the Academy's School of Visual Development since its inception. Villarreal is a graduate of the university, earning his MFA with honors from the School of Illustration in 2002.
Villarreal says Nieta was inspired by a poignant photograph he found of his mother as a child, standing with her father. From that photo, he imagined a story of a young girl's relationship with her grandfather. In the film, Villarreal translates her emotions—from fear to elation—into vivid colors. With its combination of traditional animation and computer graphics, Nieta manages to be both simple and complex, and captivates young viewers with a character whose secret is revealed at the end.
"Nieta is a very minimalistic film, having only two characters and two backgrounds, one being almost completely white, which was one of the challenges since the film is silent," says Villareal.
His own childhood was enhanced by his love of drawing and viewing films such as Robin Hood, The Hunchback of Notre Dame and Tarzan. Villarreal says he has an affinity for the family film genre. His humorous, animated 2012 film Pasteurized earned him several awards at international film festivals, including the Cannes Court Métrage.
"I've always enjoyed using my childhood memories as a platform for my storytelling and will continue to do the same on our next project, the animated feature film, The Aces," he says. In making Nieta, Villarreal enlisted the help of family members in Argentina as well as colleagues and students at Academy of Art University in San Francisco.
In addition to his films produced through Red Clover Studios, Villarreal has worked with Walt Disney Studios, Sony Computer Entertainment, Jim Henson Studios, Amazon and Sega, among others. Students aspiring to become a visual designer can certainly take cues from the school director himself on how to become a successful one.