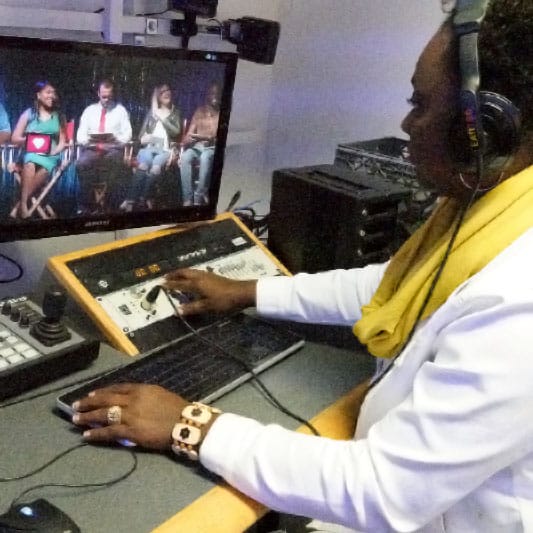 The Academy's digital studio facilities are designed to prepare you for a career in communications and media technologies. Our hands-on learning environment creates a culture that supports curiosity, investigation, and production.
Online students are also hands-on, as they engage in discussions and activities through the online platform, social media, and real-time streaming of our events. Online and onsite learning, and other facilities are equipped to give you the skills you need to succeed in your future career.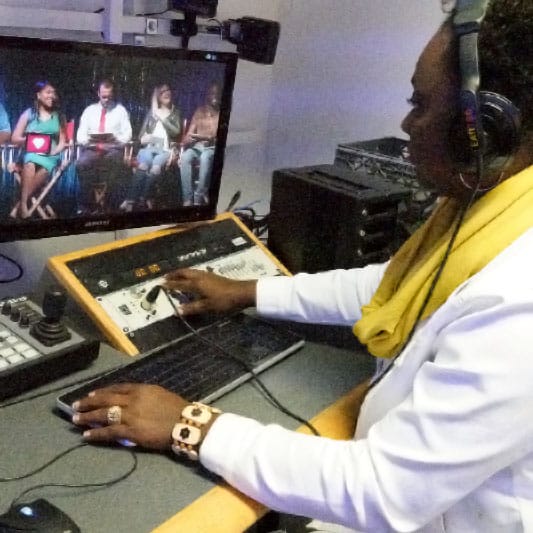 Industry Standard and Traditional Broadcast Technologies
Tell stories using our industry standard technology and traditional broadcast methodologies.
Fully Equipped Studios
Our fully equipped studios offer a variety of industry grade equipment that will allow students to learn what real professionals use.
Radio Station
Learn how to produce for the radio. Operate industry standard audio boards, mics, sound editing software, and even take a shot at being a host. Help produce programming for our live Urban Nights radio station.
Sound Stages & Broadcast Booths
Step into the lights, cameras, and action in our industry.
Broadcast Studio
Discover our world-class broadcast studios, equipped with green screens, teleprompters, tricaster, anchor desks, interview sets, interactive displays, and a custom news van.