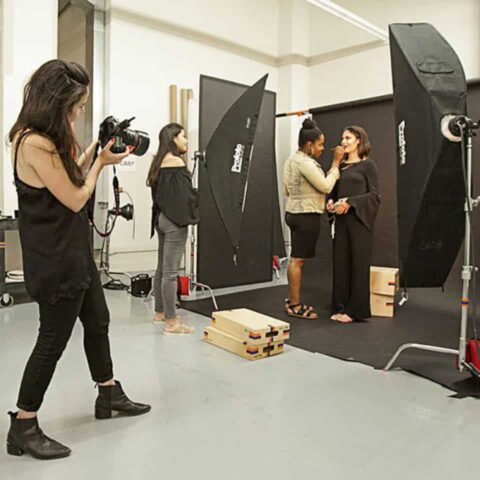 You will learn in a creative environment and in a photography studio equipped with the newest technology, which will free you to realize anything you can imagine in traditional and new media.
Equipment Benefits
Industry standard tools and facilities allow you to work and learn in an real-world photography studio setting. Here are just some of the equipment benefits:
Equipment issue room with Canon Digital & Film SLR Cameras for check-out
Multimedia (motion) equipment, both audio and visual
Black and white darkrooms and alternative process studios
Digital print labs with over 100 high-end work stations
Film scanners, Wacom tablets and print capability to 44" in width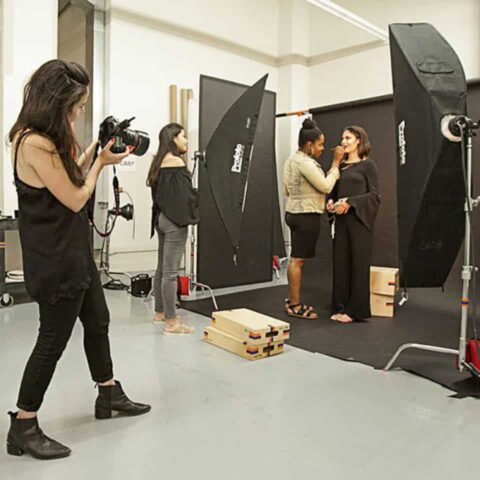 Check Out Room
Check out cameras, lenses, and lighting equipment in our well-equipped facility.
Dark Room
Traditional darkrooms are available for film processing and printing.
Digital Lab
Access the latest digital imaging hardware, software, large-format printers, flatbed scanners, digital camera backs, and dedicated large-format film scanners.
Three Buildings
Spanning three buildings, the facilities of our School of Photography feature a wide range of traditional and digital equipment, including digital cameras, lenses, lighting, darkrooms, studio space, and more.