By the end of day one at the Game Developers Conference (GDC) in San Francisco's Moscone Center, Academy School of Game Development Executive Director David Goodwine was already out of business cards.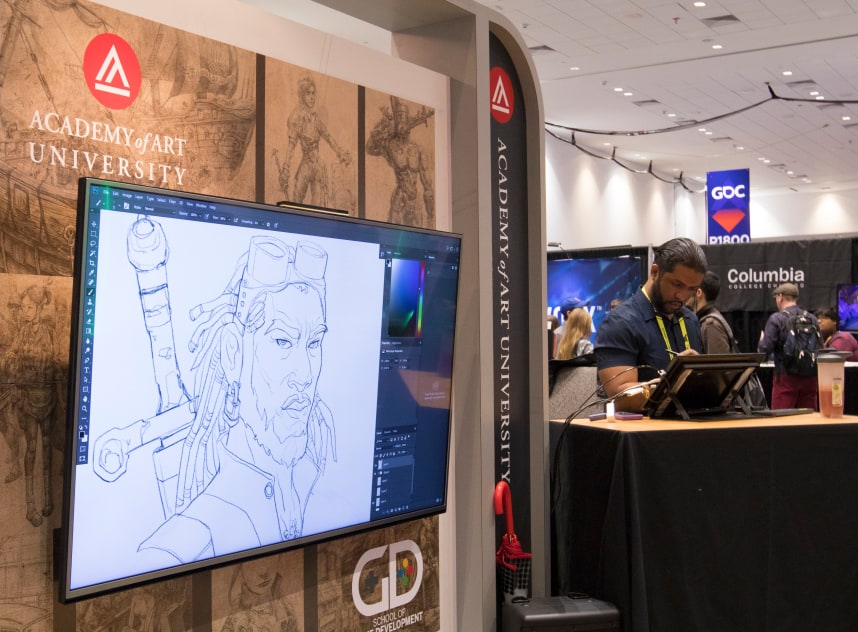 Spending most of his time with alumni and industry professionals stopping by the Academy booth, scheduling meetings with Twitch and Netflix, feeding his own curiosity in new developments crowding the conference: Goodwine is always ecstatic to be at GDC. Being busy is a good sign.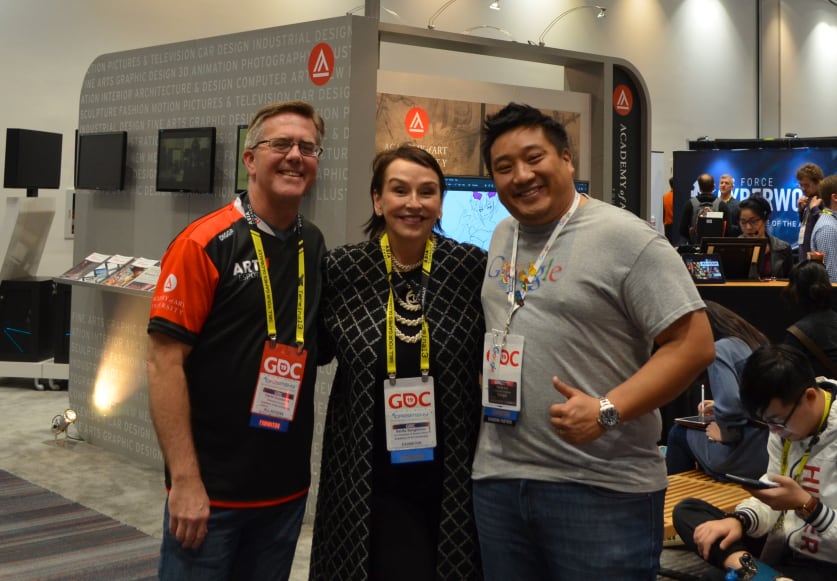 "I feel like our name is getting out there more and more, so we have more people coming to us and saying they've heard of us, they like what we're doing, and they want to get involved," he said at the event. "I love doing this stuff. And I've been talking all day."
The Top Event
It's a prime venue for Goodwine and his staff to showcase the Academy, and also a chance to see familiar faces of alumni who've gone on to work in the industry.
Lourde Canavati, who graduated with a BFA in Game Development in 2017, is among the latter. "I remember coming here as a student, and I'd see my booth—so that was cool—and see all my friends' games," said Canavati, who's now a 3D artist for 2K Sports. "Now that I'm out of school, I get to come back and see that it's still being carried on."
Students, Alumni Offer Creations
The Academy's booth boasted a sizable collection of student-made games; four kiosks housing student titles such as Magic Masks and Pixel Run stood on one end of the booth. At center was a demo of Space War Arena, the newest game from former Academy instructor and Sega game developer Ed Annunziata.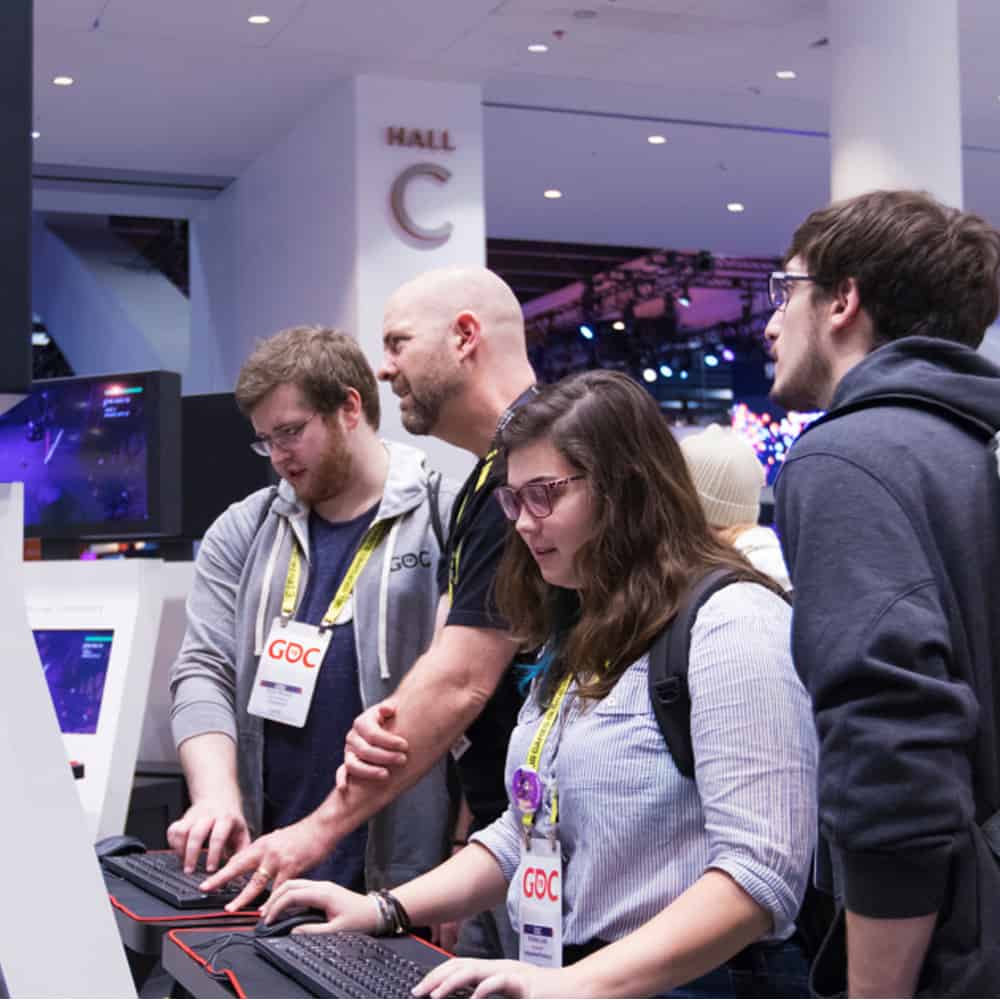 "I hired a bunch of my students, and we came up with this concept for Space War Arena," Annunziata said. The game is currently out for Nintendo Switch under his indie studio Playchemy. "Working with…these kids really was a boost of caffeine."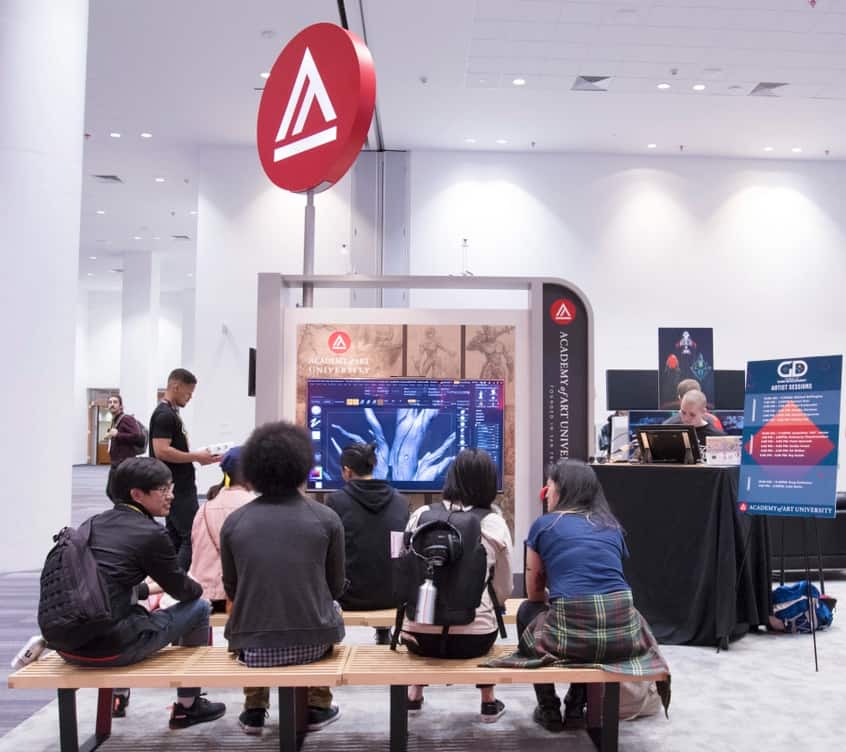 But the big attractions at the booth were around-the-clock demos conducted by faculty and staff. Game Development MA student Dayniel Deguzman etched in details on his swamp witch—a half-woman, half-tree trunk crone—in ZBrush. The demo drew an audience, likely on their way to the PlayStation or Unreal Engine booths only a dozen yards away.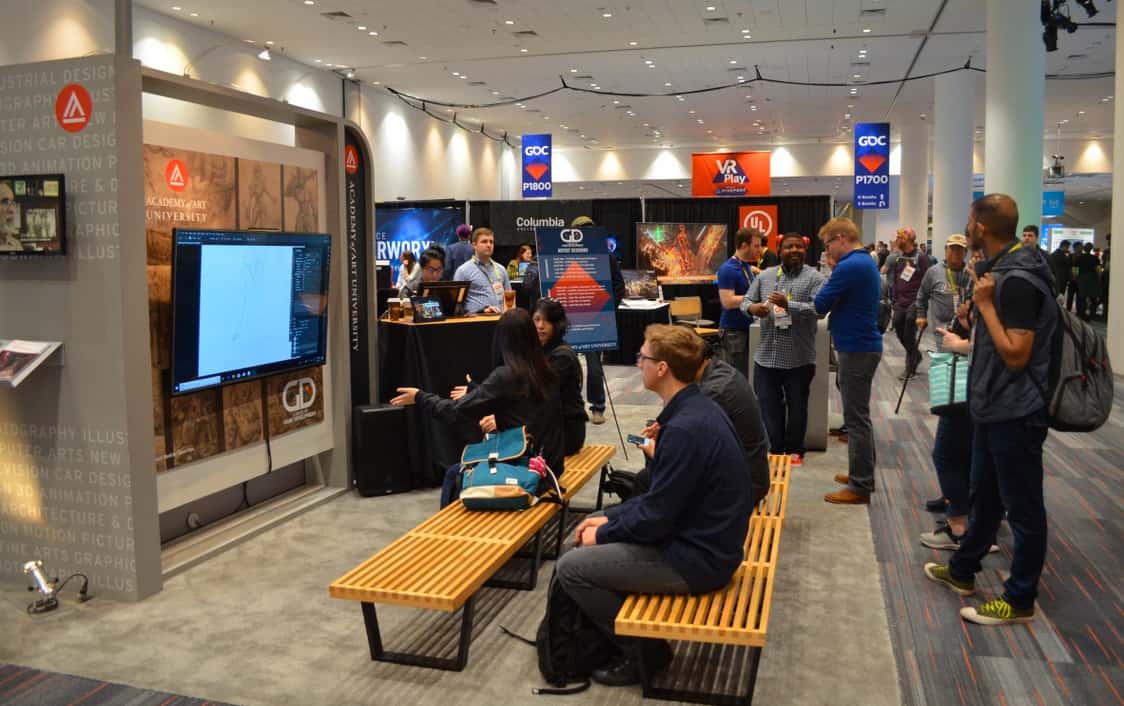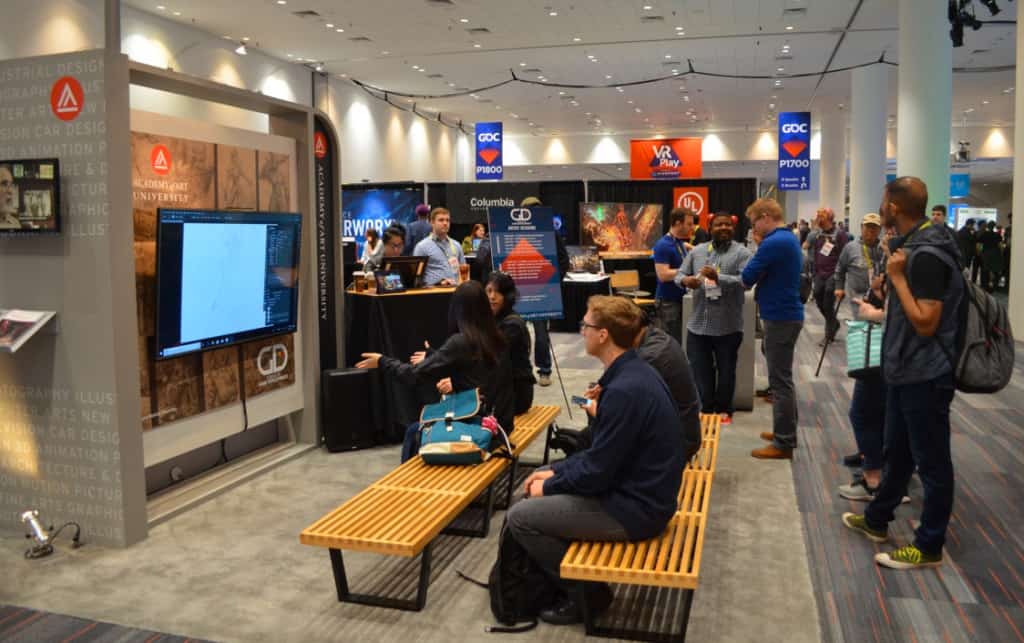 "I felt very honored to be selected for this opportunity, to be thought…talented enough to exhibit my work for the school," Deguzman said. "If my instructor believes my work is a gauge for what students can accomplish, that gives me immense satisfaction."
Samuel Kam shared similar sentiments. Using Photoshop, the BFA Game Development student refined three of his concept characters, pausing every now and then to answer questions from passersby.
"Being asked to come out here and do the demo tells me I'm doing something right," Kam said. "To be around all these people who have made it to the industry is really special to me and keeps me going with my art."
Staying Current and Reaching Out
Once done with their demos, Deguzman, Kam and other students headed off to explore the rest of GDC. Seeing new developments and new games is always sought after.
But Goodwine also encourages his students to view GDC as a top-tier networking landscape. For all the business cards Goodwine hands out, he hopes his students collect as many.
"I tell the students this is a place where you can meet up with a whole bunch of different companies all at once. You can't get your work in front of all these companies through email. It's so much more accessible, without a doubt."
Article by Nina Tabios of Academy Art U News