Many prisoners lack a high school education. Without it, getting a job when they try to re-enter society is difficult, if not impossible. Too often, they resort to their old ways and wind up back in jail.
Five Keys, the nation's first charter school in an adult detention facility, is dedicated to breaking this cycle. Founded by the San Francisco Sheriff's Office in 2003, the school and affiliated community education programs help inmates in San Francisco and Los Angeles earn their high school diplomas so they can reboot their lives after serving their sentences. The organization's name reflects its key ideals of community, family, recovery, education and employment.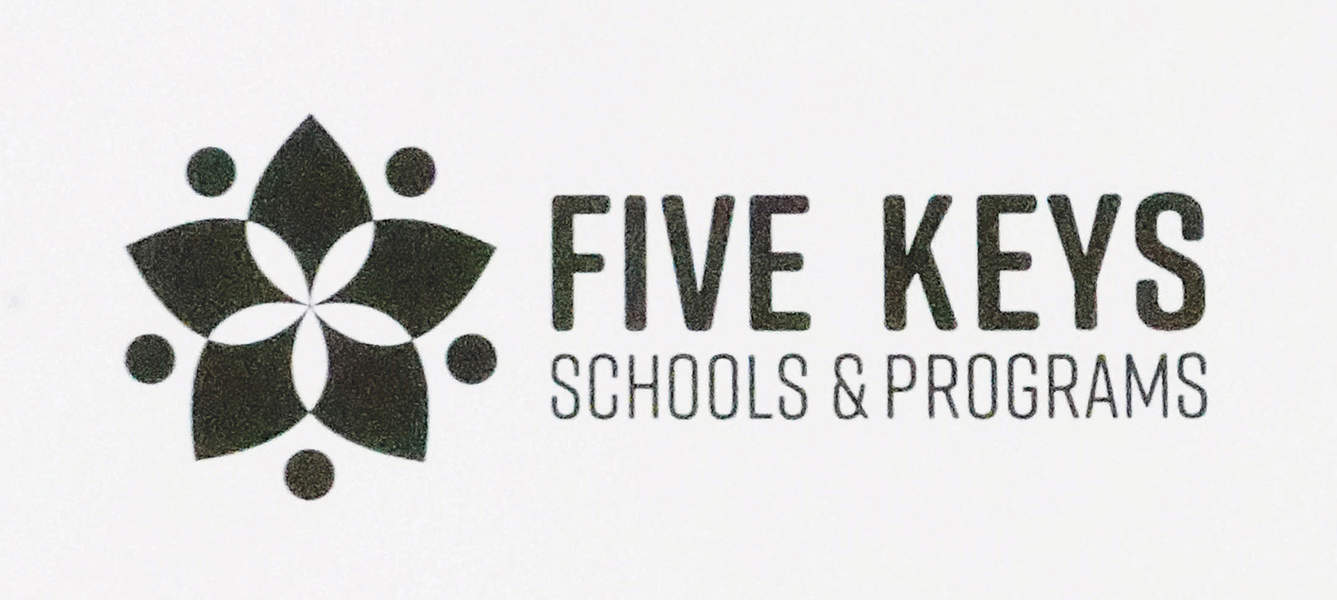 When Five Keys reached out to Academy of Art University for help creating a fresh look for its brand, the School of Graphic Design jumped at the opportunity. The Academy has a long history of giving back to the community, including through graphic design projects. And according to Tom McNulty, Graphic Design associate director and instructor, the chance to partner with an organization focused on educating those who typically come from poor communities with limited resources was especially appealing.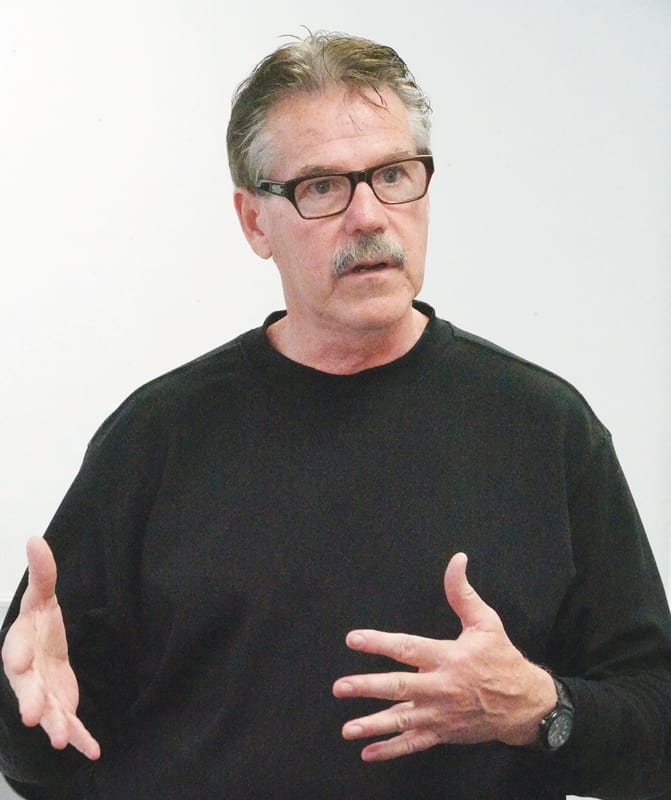 McNulty's branding class has been working on the Five Keys project for a full semester. To gain insight into the client and those it serves, McNulty and his students visited the Five Keys Charter School in San Francisco County Jail #5, located in San Bruno.
"The field trip to the jail was important because it helped students see that the meaning behind this brand is pretty heavy—it's not like doing a car dealer brand," says McNulty, who has directed a number of other "real-world" collaborative projects for the Academy. "We met with one of the instructors at Five Keys, and when we asked him what he found most gratifying about being a teacher there, he put it very simply and said, 'Change is possible.'"
The students also spent time researching Five Keys through its website before brainstorming and individually developing brand concepts. Students created mood boards with images to convey ideas. Each of them designed a logo and a tagline, and provided examples of how Five Keys could apply the concepts to materials such as diplomas, business cards and letterhead, as well as marketing items and merchandise.
The class recently presented their work to Five Keys executives Steve Good and Laurie Rubin. Branding consultant Sheila Von Driska, owner of White Space, a design and advertising agency, was also on hand. Students described the thought process behind their designs and explained why they chose certain colors and typography. They also discussed what they wanted their identity systems to communicate.
"My design journey started when I saw a powerful testimony from [one of the Five Keys] students on the website," says BFA student Yi Jun Lin, who came up with a compelling mood board that incorporated a mirror and the slogan "Face the Future."
"It was very clear to me that [this student] was beginning to see himself in a different way. From there, I worked on the idea that what you do is help students to change by giving them the self-esteem and skills to face the future and move forward."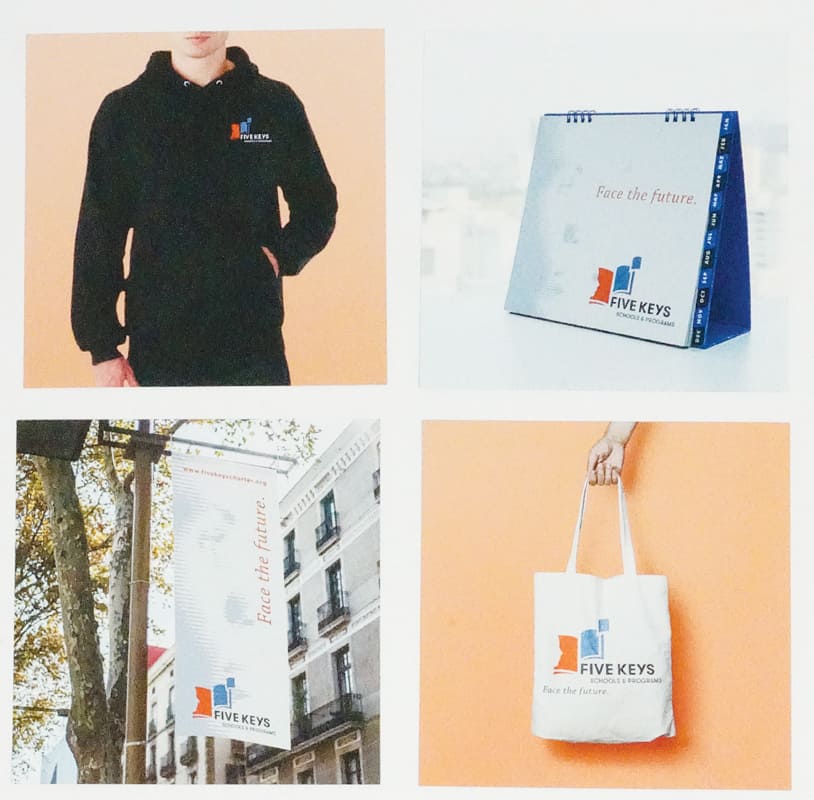 BFA student Gloria Sukamto designed her colorful logo to resemble both a star and a blooming flower. "I made it that way because I wanted it to show that everyone has potential—they just need some place where they can grow into this beautiful flower," she remarks. Sukamto explains her color choices: green for growth, gray for the process of changing, blue for trust, yellow for redemption and orange for moving forward. Her tagline—"Take Charge of Your Potential"—complements her logo and brand concept.
Throughout the presentation, the Five Keys representatives marveled at the quality of the designs and the students' ability to clearly articulate how they came up with them.
"I was blown away by their presentations and their level of professionalism," says Good, the charter school's executive director. "The students really captured our essence in their poster boards and slogans. I had a visceral reaction to some of them—my eyes were almost tearing up…. Their background and knowledge, research and ability to transfer that to designs that communicate the work we do, was pretty spectacular."
In the next phase of the project, the Five Keys team will narrow their choices to two finalists—a difficult decision, Good, Rubin and Von Driska agreed. The class will then divide into two groups to flesh out the selected concepts and prepare for a second presentation.
"This will be a super, super hard choice," said Von Driska, addressing the class after the presentation. She also reminded the students not to take it personally if a concept isn't a finalist. "That's the way of the world, and you've got to get a tough skin. But you all did fabulous work, and you're all winners."